News / National
Ndiweni praises Mnangagwa? Setting the record straight
02 Jul 2019 at 08:55hrs |
Views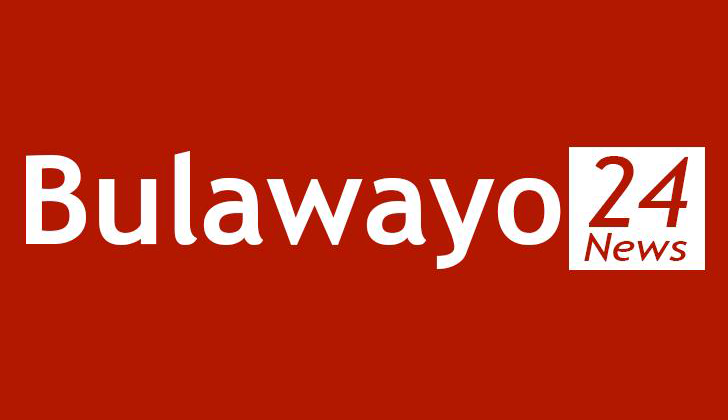 Outspoken traditional leader, Chief Nhlanhlayamangwe Ndiweni - who has in recent months courted the ire of Zanu-PF apparatchiks with his stinging criticism of the government - has praised President Emmerson Mnangagwa for holding dialogue with chiefs from the Matabeleland region, the Daily News reports.
This comes as the government is working harder to bringing closure to the highly-emotive Gukurahundi issue, which was on the agenda when Mnangagwa met chiefs from the region in Bulawayo on Friday.
Briefing journalists after the closed meeting, Mnangagwa said he attended the indaba at the invitation of traditional leaders who wanted to share various challenges faced by their respective areas. He said chiefs argued that it is important for them to play a role as it is their subjects who were affected by Gukurahundi.
"The two provinces have put forward similar methods of dealing with the issue of Gukurahundi. The major point that has come out is the fact that Gukurahundi affected communities in which they preside as traditional leaders. They are directly affected by the incident of Gukurahundi," said President Mnangagwa.
"Therefore, they have made an argument that in its resolution, we should as Government, create a platform where the chiefs should participate substantively because it is the communities which they preside over which were affected."
He said the traditional leaders also raised the need for equal opportunities in the recruitment of staff into government and young people in the security sector.
"There are areas that have been pointed out which are not satisfactory, which I have assured our traditional leaders that the areas that are weak should be corrected so that there is fairness in recruiting people into the security sector," said President Mnangagwa.
Speaking briefly before the closed door session with chiefs, President Mnangagwa also declined requests by some traditional leaders to have deliberations in the absence of Chiefs Council president Chief Fortune Charumbira.
"First I was requested that the president of the chief's council, when you give your grievances, should be absent. I am saying as President of the Republic of Zimbabwe we need transparency, accountability and no secrets and the president of the chiefs' council Chief Charumbira will remain here," he said.
"Secondly, I received a letter from some two chiefs requesting me to meet them here in Bulawayo, chiefs from Matabeleland North and Matabeleland South, I'm now informed that chiefs from my province, Midlands have been picked, selected on the basis of tribe. I don't like that. We in the Midlands are united, we will not accept to be divided so the chiefs from Midlands will remain in this indaba but they will not speak because of the basis in which they have been brought here."
Chief Nhlanhlayamangwe Ndiweni on behalf of Concerned Chiefs issued a statement setting the record straight.
Below is the statement:
SETTING THE RECORD STRAIGHT PRESS STATEMENT
01 JULY 2019

As chiefs we are deeply disappointed by statements by some that Chiefs from the Midlands province were invited to a meeting with the President last Friday on tribal grounds.

This cannot be any further from the truth. For the record, there is a simple reason why only some chiefs were invited and others not. Only chiefs from areas where Gukurahundi atrocities were committed were invited. If they happen to speak a particular language like their communities it is because Gukurahundi targeted specific communities that spoke a particular language, in this case the Ndebele language.

That is the reality we cannot try to alter at this late stage if we are serious. Blame Gukurahundi not us. The invitations were a consequence of how and where Gukurahundi atrocities were committed. In a sense, parties to the dialogue were decided in the 1980s by Gukurahundi and how it operated. Dialogue cannot succeed where parties are in denial. We have to deal with the situation as it exists on the ground and not create something artificial.

The intended dialogue should not be an opportunity for all chiefs in the country or province, regardless of their lack of relevance in a particular case, to picnic in endless meals and hotels that are costing a fortune when millions of people go to bed without a meal, clinics and schools are without medicines, ambulances, books and classrooms, kids go to school without meals, and life has become impossible for millions.

Rather only key stakeholders should be invited and those invited must represent somebody, victims and survivors, or perpetrators, not just themselves. We are seeking truth, acknowledgment, justice and closure, and not endless talks with no end in sight. It is not a secret that Gukurahundi was not deployed throughout the Midlands Province. Rather it was deployed in specific Ndebele speaking areas of the Midlands Province, in places such as Lower Gweru, Silobela, and Zhombe, among others.

Gukurahundi was a genocidal act of tribalism. In deploying Gukurahundi the government of the day was motivated by tribalism. The perpetrators made it a point that its operations took a tribal slant, and did, and we are living with its devastating consequences. Why then should some people insist on dialoguing with Chiefs from other areas of the Midlands Province who represent no victim or survivor? The Chiefs who came for the meeting from the Midlands did not come because they were Ndebele but they came because their communities suffered heavily from Gukurahundi atrocities.

Those that were not invited were not left out because they were not Ndebele speakers but because they are not relevant to the conversation. In fact, not every Ndebele chief from the Midlands was invited after all, but the invitation was based on where the Gukurahundi atrocities were committed. So the assertion that the invitations were tribal is factually incorrect and misleading.

Furthermore, for anyone to prevent victims and survivors from the Midlands through their chiefs to have a voice on the Friday meeting was bad in every sense and constituted double persecution. First in the 1980s, and again now.

A dialogue with chiefs who represent no victims and survivors is a waste of time. Such an approach will not yield any progress at all. If anyone knows of a Chief who was left out but in whose community Gukurahundi atrocities were committed and who is willing to forego comfort and represent his people we are happy to correct the list. Just adding people for the sake of achieving a tribal balance and alter historical facts will not work; neither will it be accepted by us.

Even those chiefs who objected to Chief Charumbira's involvement in the proposed Gukurahundi atrocities dialogue were not motivated by tribalism but by the reality of what took place.

As far as is known Chief Charumbira is neither a victim nor a perpetrator of Gukurahundi atrocities. He doesn't lead a community that was targeted by Gukurahundi for mass killings, rape, torture and any other such crimes. Whom will he then be representing in this case? Any proposed dialogue should be between the state whose employees committed atrocities and the victims and survivors. There is nothing tribal or personal about that.

This approach is not peculiar to us but is common practice throughout the world. To address a situation that affects women you dialogue with women. To address a situation that affects farmers you dialogue with farmers.

To address a situation that affects the people of Bikita you dialogue with them and not with the people in Hwange. To address a situation that affects people in Nkayi you dialogue with them and not with people in Makonde. The same is true when the situation affects people with disabilities and so forth and so forth.

Even the compensation that government is paying to white farmers was not negotiated with people of Tsholotsho or Binga but with those from whom farms were taken. The issue of Gukurahundi has to be settled with affected communities. What is difficult to understand here? This is common sense.

As for the document we produced as Chiefs from Matebeleland and Midlands and our communities, it represents the minimum of what our communities want to see happen. There is no other document that will act as a basis of any future dialogue. Its contents represent the MOST minimum aspirations of communities we represent. The document was produced by Chiefs and communities that were affected by the Gukurahundi atrocities. No chief from outside those that were affected can and will alter its contents. No chief can have veto power on the document. It is either this document or nothing. Dialogue will be based on this document or there won't be any dialogue. If there is, it will fail.

Lastly, it is important to state that we are not prepared to have a dialogue for the sake of a dialogue. Any dialogue has to be a true dialogue, a genuine dialogue, a sincere dialogue, a dialogue with a time frame, a dialogue with clear aims and objectives, a dialogue that is alive to the misery on the ground and, certainly, a dialogue between only the State on one side and victims and survivors on the other, assisted a credible third party.

Based on what we saw on Thursday at the Bulawayo Rainbow Hotel and Friday at the State House, it is increasingly becoming clear that there is an urgent, unavoidable and compelling need for an independent and acceptable convenor who is a specialist in the field to take charge of the process so that we are not forever locked in endless and meaningless talking with no actions. It has to be a credible process aimed not at buying time but at finding a credible and lasting solution to the Gukurahundi atrocities.

None of us will waste our time in a dialogue that lacks the key attributes of a credible, victim-centred and victim-driven solution. Perpetrators will not be allowed to set the terms and pace of the dialogue. Never. Perpetrators will not be allowed to choose parties to the dialogue. Never. Perpetrators will not be allowed to control the dialogue. Never.

Issued by Chief Nhlanhlayamangwe Ndiweni On behalf of Concerned Chiefs
Source - Additional reporting from daily News