News / National
Mnangagwa's govt moots scrapping duty on more imports
30 Jun 2019 at 09:02hrs |
Views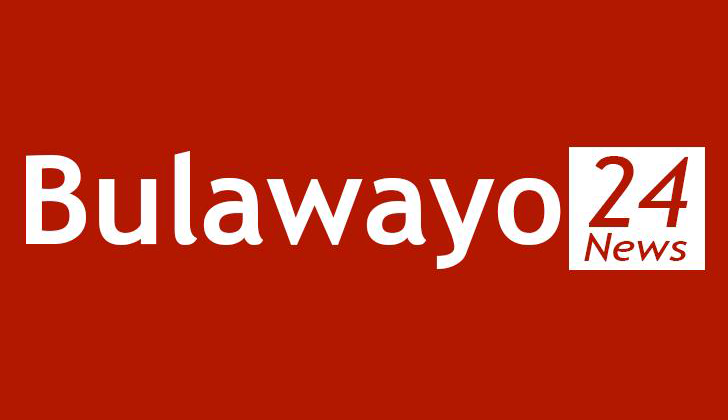 THE Government is fed up with unscrupulous businesses that are in the habit of wantonly increasing prices of basic commodities and will soon consider scrapping off import duty on various goods and foodstuffs to allow individuals with free funds to access affordable goods across the country's borders.
In addition, the Government will revoke licences of businesses that have shown affinity to frustrate efforts to stabilise the economy by increasing prices without justification.
The warnings come as the business sector, which some analysts now think is bent on deliberately sabotaging efforts by Government to revive the economy, effected price increases last week following the announcement that the country was abandoning the multi-currency basket for local transactions and adopting the local currency.
Before last week's announcement, business used to peg their prices in United States dollars or equivalent. However, after the Government's announcement the rate of the Zimbabwe dollar to the US dollar tumbled by more than 50 percent from 1:12 to about 1:6 on the black market while it remained at around 1:6 on the interbank. Instead of reducing prices basing on the exchange rates as the businesses have been doing whenever there was adjustment of the rate, most businesses actually increased the prices raising fears that this was unjustified if not a deliberate attempt to create disharmony and kill off all the confidence on the local currency.
However, some businesses in Harare had started heeding the call to reduce prices as the new measures to adopt a local currency began to tame runaway speculative activities and upward movements of the parallel market exchanges rates that had become rampant in the economy.
There are expectations that there will be continued pressure for prices to come down as Reserve Bank of Zimbabwe (RBZ) Governor Dr John Mangudya said yesterday the central bank would move in to support bureau de changes so that they can operate efficiently and effectively.
A snap survey by our Harare Bureau showed that cooking oil prices, which breached the $20 price for a 2-litre bottle, was retailing between $16 and $18 at various outlets yesterday.
The price of a 2kg packet of flour had also slipped to between $11 and $12 from the previous range of $15 to $30.
A 2kg bag of rice was selling between $10,50 and $11, representing a downward revision from top prices of $24.
Also, prices of a 1kg packet of washing powder had dived to $20 from between $34 and $38. Industry and Commerce Minister Nqobizitha Mangaliso Ndlovu told Sunday News on Friday that Government was surprised by local businesses and the time to continuously treat them with kids gloves was running out.
"We are considering a number of options including reviewing the tariffs regime. I don't know if we need to be charging duty for people who go and buy groceries outside the country for use when local businesses are killing the same people with high prices. If they continue with this we will remove duty and people can go and buy outside freely," he said.
Added Minister Ndlovu: "How do you justify a sofa that is selling at R2 500 in South Africa going for $44 000 in our own shops and we say when you are coming into the country pay duty for it to try and protect the local industry. That cannot be acceptable at all."
Minister Ndlovu said the Government thought when the exchange rates started going down, business would at least maintain the prices if not reduce.
"We have seen that prices are going up even when exchange rates are going down. Businesses were increasing prices every hour because they were justifying it on the exchange rate but now the exchange rate has gone down and their prices still go up, what then is the justification for this?
"Sometimes our businesspeople can disappoint and this is a classic example that we are seeing here, it also shows you the kind of businesspeople we have now, people who are after the bottom line and the bottom line is profits at any cost," he said. The minister said the calibre of some businessespeople that are there now belong to the old dispensation.
"I don't know where it is coming from but it tells me that there is a lot of mischief going on, it tells me that we do not have any discipline in the market and people are taking advantage of our openness to engagement and our drive to create a market based economy where market forces determine prices. They are used to a strict kind of approach where there is a heavy hand controlling prices. They belong to the old dispensation. It tells me that we are still to create business \people for this country."
The minister said Government would not continue shielding the greedy businesspeople.
"What is vital is that when they (business people) realise their mistake it will be too late but we will not continue protecting businesses at the expense of the people. They do not realise that the bigger cost to this is the increased eradication of the consumers buying power. We will have a situation where consumers will reject those products and it is the businesspeople who will suffer at the end of the day," warned Minister Ndlovu.
Meanwhile, a prominent academic, Nust Pro Vice-Chancellor (Innovation and Business Development) Dr Gatsha Mazithulela defended the re-introduction of the local currency. Dr Mazithulela who emphasised that he was speaking in his own capacity said what is clear is that there was no way the multi-currency system could have been sustained further.
"The issue of timing should also not be argued on theoretical terms. Real world situations rarely give any perfect fit to economic or any other theory for that matter," argued Dr Mazithulela.
"Managers and leaders all over the world, in any field, make the best decisions possible using prevailing variables and mainly those that they can control.
"Perfect market conditions and the very nice alignment to other decision making matrices is rarely experienced in real life."
Source - sundaynews