News / National
Patrice Motsepe's sister detained in Zimbabwe
09 Apr 2019 at 08:27hrs |
Views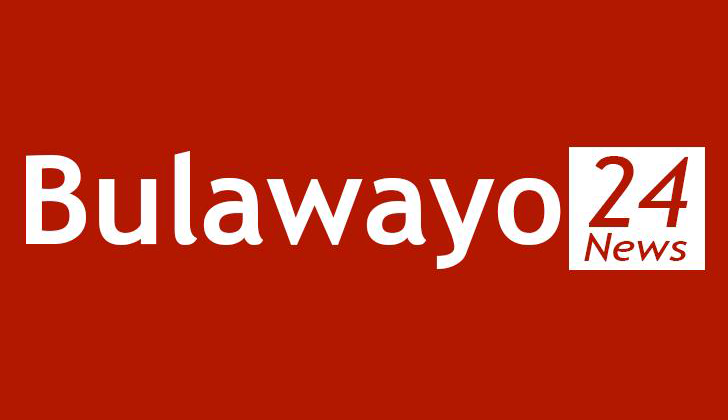 Pelonomi Venson-Moitoi's chief financier Bridget Motsepe, Tati East Member of Parliament Samson Guma Moyo and Prevailing Securities MD Shaduff Baitse were Saturday detained briefly and interrogated by Zimbabwean intelligence officers in Victoria Falls following a tip off that they were planning to smuggle P60 million through Zimbabwe into Botswana.
Motsepe and her entourage were to meet former President Lt Gen Ian Khama and Pelonomi Venson-Moitoi in Victoria Falls before the plan was scuttled by the Zimbabwean intelligence.
The Sunday Standard investigating tracked Bridgette Motsepe as she flew out of Lansaria Airport 8 o clock Saturday morning in the company of Samson Guma Moyo, Shaduff Baaitse, Malcolm X and Jamali (not the Botswana property and media moghul) in a private jet bound for Victoria Falls. Guma Moyo and Baaitse have since skipped Botswana and have been hiding in South Africa following tax evasion investigations against them. The pair is part of the team that is backing Venson-Moitoi's presidential bid.
The Zimbabwean Central Intelligence Organisation (CIO) had allegedly received intelligence that the private jet they were travelling in was ferrying US$ 5, 5 million (about P60 million) which was to be handed to former President Lt Gen Ian Khama.
Around the same time, Saturday morning Khama flew a chartered plane out of Sir Seretse Khama in the company of Venson-Moitoi, Kabelo Binns, Isaac Kgosi and Daphne Kadiwa en-route to Victoria Falls.
It is understood that the Zimbabwean authorities however could not search Motsepe's jet and instead sent her entourage back to South Africa.
The two teams were to meet Andrew Young, American politician, diplomat, activist former American Ambassador to the United Nations and a friend to Martin Luther King Jr at Victoria Falls air port. Khama and his team however stayed behind in Victoria Falls for the meeting with Andrew Young while Motsepe and her entourage were deported back to South Africa.
It is understood that according to the initial plan, Khama and Motsepe's teams together with Andrew Young were to be airlifted by two helicopters owned by Brink to a secret meeting at a private farms owned by Brink. The Sunday Standard could not establish if this was Derek Brink of Senn Foods or his son.
It is believed the money was to be used to buy votes for Venson-Moitoi in her BDP presidential challenge against the incumbent Mokgweetsi Masisi.
The Sunday Standard investigations have turned up audio tapes in which Bridgette Motsepe, Kabelo Binns and Malcolm X are discussing among other things how they were going to move the funds to finance Venson-Moitoi's campaign.
In one of the tapes, Motsepe is heard telling Binns that, "We need to get it out by this week. The money is ready."
Binns is heard telling Motsepe that they are aiming for 850 votes at next week's congress in Kang, "700 to win ga gole maswe 650 because that is all we need to win".
The audio tapes recorded Motsepe suggesting that she should make direct payments to service providers engaged in Venson-Moitoi's campaign to make it easier to move the campaign money.
Asked by Binns how many cars she could avail for the campaign, Motsepe stated: "can't you hire cars from there? You don't want cars from South Africa bo bare Ma South Africa atlile (lest they complain that South Africans are in our midst)"
By Friday, a team of Botswana Police Service officers were investigating a number of security companies which are allegedly being used to smuggle campaign money into the country. This followed unconfirmed reports that South African mining tycoon Patrice Motsepe who is also the brother to Bridgette had donated R22 million to Venson-Moitoi's campaign which had already been smuggled into Botswana.
It was further reported that Bridgette last week also managed to have R 10 million into Botswana towards the campaign.
The Sunday Standard can confirm that a three person team comprising Ramonthshonyane, Mashibile and a third officer was on Friday tasked to investigate possible cases of money laundering suspected to be dirty campaign money.
Bridgette Motsepe who is the biggest financier behind the Venson-Moitoi presidential bid is the wife to South Africa's Minister in the Presidency Jeff Radebe and sister in law to South Africa's President Cyril Ramaphosa. The South African president is married to Brigitte Motsepe's sister Dr Tshepo Motsepe.
Brigitte Motsepe is also sister to South African billionaire mining businessman Patrice Motsepe who is the founder and executive chairman of African Rainbow Minerals, which has interests in gold, ferrous metals, base metals, and platinum.
Motsepe is understood to be eyeing big mining concessions in Botswana should Venson-Moitoi win the BDP and subsequently Botswana presidency.
Motsepe's support of Venson Moitoi's campaign is however said to be opposed by the South African government.
Andrew Young who has also been roped in to support Venson-Moitoi's presidential bid is expected to launch a campaign against the Masisi administration to promote Venson-Moitoi's presidential bid among Americans.
Source - the standard