News / National
'Mnangagwa empowers Zimbabwe'
14 Oct 2018 at 09:18hrs |
Views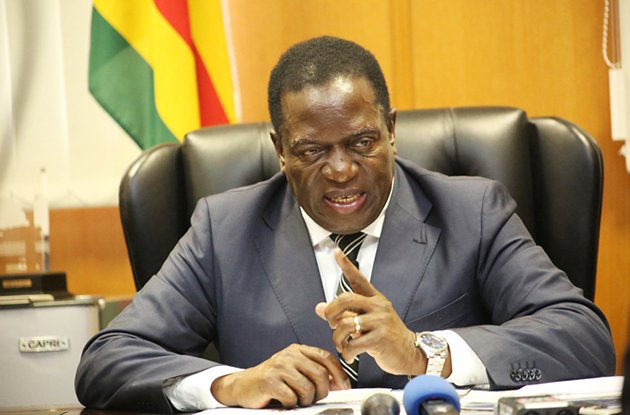 Zanu PF legislator Alice Ndlovu has hailed President Emmerson Mnangagwa claiming that he has empowered the country in various ways.
Speaking in parliament Ndlovu said Mnangagwa has a wide vision because he is able to lead everyone including those who hate or like him.
"Our leader Hon. Mnangagwa has empowered our country. Where I come from in Matabeleland, livestock and people are being fed. We now have a university in Gwanda. I will not talk about the Command Agriculture because Matabeleland was a dry region but at the moment, we are now taking maize for grinding and our cattle are multiplying. You are all aware that factories were closed in Matabeleland but because of ED Pfeee, he has done a great job and companies are opening. Trains have started moving again," she said.
"Let me talk about one of the precious minerals. We are taking all gold to Fidelity Refineries because we now have a leader who is saying people should be issued with licences and people are progressing as they are buying cars. As it is, there is Hon. Taruvinga who has employed 500 people through gold because we have gold in Matabeleland. This has been made possible by the able leadership of our President E. D. Mnangagwa."
She said the President has allowed his wife to visit people in hospitals.
"That is a hallmark of a very great leader. We now have a mother who visits all the patients. She does not discriminate. We voted for ED because of his works. We did not make any mistake at all. As for Matabeleland, you know that we rely on animal husbandry. We now have cattle that we got through our President E. D. Mnangagwa." she said.
Source - Byo24news