News / National
Followers abandon prophets' churches?
18 May 2018 at 16:11hrs |
Views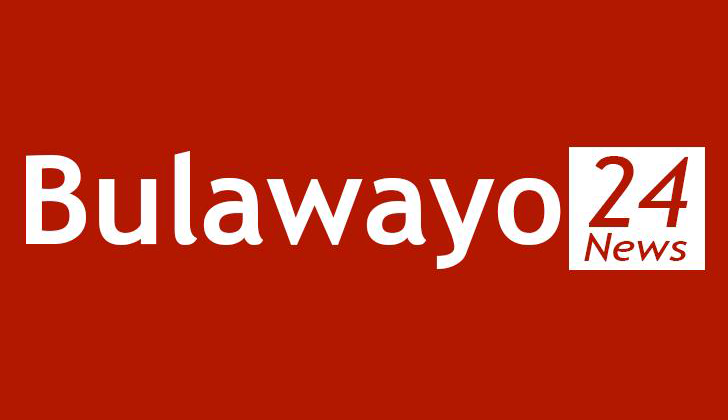 HAVING taken the gospel space by storm over five years ago, there is a feeling people are slowly abandoning the various churches led by prophets.
Numbers at various churches have been dropping and, while the churches gave reasons, there are those who blame the prophets for the declining numbers during services.
When the churches sprouted, congregants would scramble for seats and "overflow" facilities would be set up while others even introduced a second service to cater for the overwhelming numbers.
But now observers have noted a reduction even in traffic and also media coverage, which they believe is a sign things are not well with the churches.
Scandals implicating Pastor Paul Sanyangore locally and Shepherd Bushiri in South Africa have sparked debate into the possibility of people being taken for a ride.
Sanyangore's brother claimed they stage managed miracles in a bid to get numbers at their services and his claims resulted in people withdrawing from the church.
In South Africa, controversial Bushiri of the Enlightened Christian Gathering Church also faced claims he orchestrates carefully planned false miracles as part of his services, while his collaborators were apparently demanding to be paid more for playing their part in his alleged duping of the faithful. Testimonies are what usually gets people to join a particular church and once there is talk of congregants being paid to falsify testimonies then people withdraw to consider other options.
And where the popular prophets like Sanyangore and Bushiri were implicated, religion followers then paint all prophets with one brush.
There are also concerns over prophecies that are only made public after seemingly coming to pass with questions being why they are not released before.
In this age of advanced technology, critics claim prophets edit prophecies just to appear to be getting it right in the eyes of congregants.
Churches speak on poor numbers
VARIOUS church leaders confirmed a decrease in number of people attending services for the past two years.
There was a rapid movement of church members from mainline churches like Roman Catholic, Anglican, Methodist and Salvation Army among others to Pentecostal ministries and indigenous ones that took center stage soon after Independence early 1980s.
Apostolic churches like Johanne Masowe and Johanne Marange were the visibly indigenous churches dotted in and around the Southern Africa region being labelled as sects as the Constitution did not regard them as churches up to this day.
Church members, by that time, rooted in traditional belief of consulting spirit mediums were caught up with a Pentecostal movement who believed in the speaking God through Prophets and self-styled prophets.
H-Metro spoke to a number of people, among them some who are no longer attending any church service and some of the church leaders.
NEW United Apostolic Church
Sixty two-year-old church leader, Apostle Stephen Mangwanya said he lost many souls following his gospel from law to grace and taking some of his leaders to Bible Colleges.
"The ministry started in 1979 following my ordination on 27 May after the founding leader Zunzapfumo passed on," said Apostle Stephen Mangwanya.
"I was a teacher by that time and later on a headmaster in Highfield. But God was using me mightily that whoever comes to me sick or those who were mentally challenged would receive their healing instantly.
"I later left the education sector and registered my own company MTC Stationers but closed it after the ministry grew and God asked me to take my take ministering to people and healing the sick and later ministering to various church leaders.
"God gave me grace to take my ministry leaders to various Bible Colleges in 2003 and that is the year I lost many members some joining other churches while some of my leaders started their own ministries preaching against my vision of taking leaders to Bible Colleges.
"Church register showed 8 000 members in 10 provinces but today we have almost 3000 members in only four provinces and it is my prayer to win back those souls lost.
"God showed me a vision to deliver apostolic church sects from law to grace and this was not easy and that led me to take my ministry leaders to Bible College.
"Mapostori vane zeal yekunamata but not with accurate knowledge but zeal plus knowledge results are powerful and by that I want to believe the so called Pentecostal churches are trying to copy that from apostolic sects.
"Zvekunamatirwa kwemvura nemafuta zvakatanga nemapositori, ndini mumwe wacho aidaro panguva iyoyo vanhu vaiuya kumakereke vaibva muma missionary churches vaisarambidza vanhu kubvunza masvikiro nekurova makuva.
"The Holy Spirit dealt with such people by directing me to use oil, water and other things to quicken faith of people who were used to receive traditional medicine from traditional healers and sangomas.
"We still have the power and ministry leaders who are running away from church discipline or gifted in various spiritual gifts are the ones starting their own ministries without a calling and end up losing them since they are not chosen or ordained to positions they want.
"As we speak some are returning and apologizing and we are receiving them amicably. Vanhu vanotiza chokwadi vachimhanyira kunhema asi pavanozoona nhema vanodzokera chokwadi chavakatiza saka hatisikumira kushumira nekuti takatizwa nevanhu nezuro kanagore riya.
"Some church leaders are luring people by promising to change their lives instantly and when they fail to get results they are hardened and this is my prayer daily for people to put their faith in God and worship Him as God and rely with Him as their own real Father," said Apostle Mangwanya.
Redeemed Christian Fellowship Ministries International (RECFEMI)
Ministry leader, Pastor Hazvinei Muchefa said the way old people worshipped is now different from the way people are worshipping God these days.
"Kunevamwe vakadanwa kozoita vamwe vasina kudanwa. Ivavo ndivo varikuita mafake miracles nekuti varikuwandira mari chete," said Pastor Muchefa.
"A number of people were lured by fake miracles and some of these fake church leaders were posting advertisements both in print and electronic media that people trusted them for being published and saw them as genuine when they are not.
"Those who followed the miracles were later disappointed and feeling shy to return to their respective churches since they were either beamed live on television, heard on radios or read in newspapers.
"They are no longer going to churches and we have a number of people who failed to return to our ministry following these fake miracle prophets.
"They lured them in sheep skins when they were hyenas which is different from our elders who feared God more than anyone else.
"Tinevanhu vasingatye Mwari zvachose zvekumunyepera kuti ataura navo, vamuona vakafamba naye, vakamufonera vachinyepera vanhu.
"Very few are returning to their former churches thereby affecting their souls and this is affecting Christianity today and it is our prayer that truth be preached to turn people to God.
"Fake prophets are hardening people's hearts and we are having sleepless nights to teach truth although deliverance is necessary.
"As RECFEMI, we are taking more time in preaching the word of life more than healing people and praying for their problems so as to deep root them in the word which gives life and sustain their faith in God," said Pastor Muchefa.
United Family International Church (UFIC)
Church spokesperson Prophet Prime Kufakunesu said the ministry is experiencing an increase in number of people attending three services every Sunday.
"At you know, at UFIC we are conducting three services every Sunday and all our overflow tents are failing to accommodate members attending all the services," said Prophet Kufakunesu.
"There was a time when we conducted services in Chitungwiza, our members came in their numbers and I can safely say that the number is growing by day.
"I cannot believe that there are people backsliding because I am experiencing the zeal for God in people that they are relying more in giving their life to God than anything of this world.
"Vanhu vatovenenzara yekutsvaga Mwari zvakanyanyisa mazuva ano," said Prophet Kufakunesu.
Prophetic Healing and Deliverance (PHD) Ministries
Prophet Walter Magaya said he has decentralized his ministry following the ever growing number of people attending his ministry services three times a week.
"It is surprising to hear that there are reports of people backsliding when at PHD the number is growing by day," said Prophet Magaya.
"We conduct three main services per week, Sunday, Wednesday and Friday services and other business related services attended by few on Tuesdays and Thursdays.
"Following reports of congesting Simon Mazorodze Road opposite our church premises we decided to decentralize our assemblies by opening satellites in Kwekwe, Gweru, Kadoma, Mt Darwin, Bulawayo, Masvingo and Mutare among others.
"Regionally we have opened satellites in South Africa Johannesburg, Pretoria and Cape Town, Botswana, Zambia, eSwatini, Angola among others.
"We used to conduct midweek services with people who drove from as far as Gweru, Kwekwe, Mt Darwin, Marondera, Mutare and others fly from Bulawayo forcing us to engage police traffic officers to control during our services.
"This is the reason why we decided to open satellite groups in various areas and on International Mother's Day, they met and conducted their giving services at their satellite areas.
"If you want to witness that the number is ever growing watch our Yadah television or visit our end of month service on 27 May and you will agree with me that the number is growing not decreasing.
"The church is growing from feeding spiritual food to material things through income generating projects we are running that recently we invaded Seke rural areas and great things are happening there.
"We are opening rural branches and many are receiving us that I do not see a decrease although few individuals may be affected by failing to get money for transport to attend all three services per week.
"We are empowering our members through the projects we are running and recently we opened a factory that is running well so watch our gathering on Yadah TV and see where the church is going," said Prophet Magaya.
New Life Pentecostal Church
Church leader Apostle Benjamin Joseph Murata said negative stories of church leaders being published in media are damaging people's souls that they end up deciding to remain at home.
"Some of the problems affecting people and making them not attend church are centered on church leadership.
"There is a hunger to remain in power even when that leader is asked to step down over any wrong doing.
"Church leaders' weaknesses are on either pride, love of money or love of women so if they are reprimanded over these pitfalls they want to remain in positions thereby damaging members' souls.
"We have leaders who are dating married women and this is damaging many spouses that some are no longer comfortable attending church until the issues are solved.
"Such issues are so ruinous that some end up deciding to stay home and it is my prayer that all church leaders be bold enough to step down when they fail other than clinging to power.
"The other issue is that few ministries have branches in all suburbs and due to economic hardships church members are failing to get transport money every Sunday or Saturday to attend services.
"We have self-ordained leaders opening ministries without leadership qualities since they will be after money and these are the people hardening people's hearts by their lies and emptiness in terms of preaching the gospel in its context.
"As New Life Pentecostal church we are training our leaders from time to time so as to check those failing people by their inactiveness and those compromising their faithfulness," said Apostle Murata.
House of Grace International Church
Church leader Prophet Sham Hungwe said people who joined churches to gain wealth or receive healing instantly are the ones backsliding.
"The biggest challenge in Christianity is the failure to know what is expected from Christians as they come to attend services in order to collect what they want from God," said Prophet Hungwe.
"When they hear us on radio they come pursuing to get what they want from a Prophet and withdraw and go failing to understand that relationship is important in everything you do to get results.
"When you begin to know who you are in Christ – that is the beginning of having a receiving hand and capacity to get hold of what you have received.
"It is like visiting a medical doctor who injects a patient to reduce pain and orders to get tablets to heal the sickness – however, doctors discharge when you are healed.
"With God you are not discharged; after healing you must remain in God so as to maintain your salvation in Christ.
"Those who are after instant healing are the ones who are backsliding since they had never received Jesus Christ as their savior.
"Relationship with God is important as well as relationship with other church members so that you learn from their testimonies and know how they were delivered as you undergo deliverance process.
"The Bible is written that seek the kingdom of God and his righteousness and all these things shall be added to you.
"Many are after seeking things denying to seek the kingdom of God and his righteousness and build relationship with God through hearing the word of God preached.
"Some fail to hear the good news preached waiting for healing or deliverance time failing to understand that healing and deliverance is packaged in the word of God and these are the people backsliding," said Prophet Hungwe.
'UFI defiant'
WHILE many churches are failing to attract crowds these days, UFI Church has continued with big crowds.
A Christ TV official yesterday said they were not attracting much of mainstream media coverage these days as they publicise their church through their television channel where they feature sermons and church leader Prophet Emmanuel Makandiwa's prophecies.
"We have many people and what we want nowadays is for people to follow our programmes on our television channel – Christ TV.
"While many churches have sprouted, our believers have found grace in our church and the attendances are amazing," the official said.
Christ TV said there several prophecies that have received a lot of feedback from congregants and general public which shows their big following.
He said some the prophecies have come to pass which include the Mozambique opposition leader's death Afonso Dhlakama, the cash situation in Zimbabwe and the Cyril Ramaphosa prophecy on airplane technical problem when he was still deputy president of South Africa.
There is also the much talked about sermon where Prophet Makandiwa talks of his guaranteed ticket to heaven.
The Christ TV staffer gloried prophet Makandiwa on his spot-on prophecy on Dhlakama's death and this prophecy has gone viral on social media.
Dhlakama had been an opposition political leader, running for a presidential seat in Mozambique since 1994 and on March 6, 2016 in the City Sports Centre where UFI Church conducts its service Prophet Makandiwa prophecied that he had seen the Mozambican flag at half mast, but upside down instead of the normal upright position.
"Prophet Makandiwa went on to emphasise that the Mozambican flag was opposite, in its half-mast position.
"On May 3 this year the prophecy came to pass when Dhlakama died in the exact way as prophesied by Prophet Makandiwa.
"Half-mast of a flag usually symbolises mourning the death of a significant individual and secondly the flag was in the upside down position which prophet Makandiwa said symbolised opposition where Dhlakama belonged as he led RENAMO," said the staffer.
Prophet Makandiwa has challenged all those who do not find him in heaven that they would be in hell.
"If you get to heaven and you don't find me there that is not heaven."
Prophet Makandiwa says he has achieved all that anyone needs to go to heaven.
The Christ TV staffer said their prophecies were receiving considerable views making UFI one of the biggest churches to emerge from Zimbabwe.
Source - hmetro