News / National
Peter Ndlovu left out
10 Mar 2018 at 09:25hrs |
Views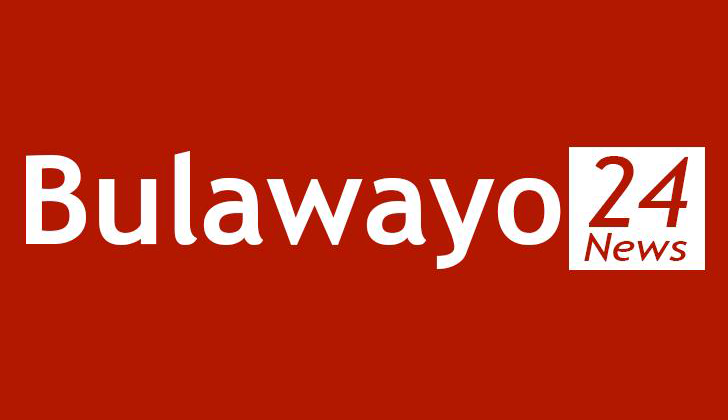 LEGENDARY Zimbabwean footballer Peter Ndlovu might have blazed a trail as the first African player to feature in the English Premiership, but his brilliance for modest club Coventry City have failed to earn him a place among the greatest stars from the continent to play in that league.
On August 19, 1992, at 21.10hrs, Ndlovu walked into the history books as the first African player to play in the English Premiership which had been rebranded from the old First Division.
Three years later, on March 14, 1995, he became the first visiting player to score a hat-trick at Anfield against mighty Liverpool in 30 years.
Coventry City turned down bids from Liverpool, who wanted Ndlovu to match the wizardry which Ryan Giggs was providing for their main rivals Manchester United down the left channel, and another £4 million bid from Arsenal which, in those years, was a considerable amount of money in terms of player transfers.
This week, Liverpool legend Steven Gerrard claimed Mohamed Salah, who is enjoying a blistering start to life at the Reds, is the greatest African footballer to have played in the English Premier League — and it has left fans divided.
"It's a tough one," Gerrard answer on BT Sport. "Yes, probably.
"I think you have to wait to see how he finishes the season, but if he continues to get goals and set a record, then you have to say yes."
Sure, the Egyptian has had a brilliant season — 32 goals in 38 appearances — but the Liverpool legend's answer means he overlooked the likes of four-time Premier League winner Didier Drogba and four-time African Player of the Year Yaya Toure.
Michael Essien, Riyad Mahrez, Kanu, Yakubu, Lauren, Tony Yeboah, Jay-Jay Okocha and Emmanuel Adebayor have also wowed English Premier League fans over the years.
So who just is the greatest African footballer to have played in the English Premier League?
Daily Mirror Football's writers have come up with their choices:
Tony Yeboah —
(Jacob Murtagh)
Who could forget Yeboah's howitzer on his Leeds debut to sink Liverpool.
The Ghanaian striker let fly from outside the box and the ball cannoned off the underside of the bar into the net.
Yeboah may not have lasted as long as the likes of Michael Essien and Didier Drogba, but he lit up the English Premier League during his time at Elland Road.
Didier Drogba — (Jon Livesey)
Steven Pienaar was a joy to watch for David Moyes' Everton, his sublime dinked finish away at Arsenal a particular highlight.
But if we're talking about the best African player to grace the English Premier League, it's hard to look past Drogba.
Quick, athletic and powerful, with a deft touch and supreme finishing ability, Drogba had it all.
His trophy cabinet backs it up, too — he won the lot with Chelsea.
Jay-Jay Okocha —
(Matt Lawless)
As the chant goes Okocha was "so good, they named him twice". So good, in fact, he was the catalyst in Bolton's "great escape" in 2003 when his stunning strike ultimately condemned my team (West Ham) to Division One (that's the Championship for all you millennials).
His two-step end of season dance with Sam Allardyce may have trampled all over my heart. But the Nigerian was box office material — the type of player you would pay the entrance fee alone to watch.
Blessed with outrageous skill and charisma, he was a weekly standout on Soccer AM's showboat highlights reel where you would be left marvelling at his skill and wondering: "How has he done that?".
Yes, Didier Drogba and Yaya Toure may well be the best African players to have laced their boots on these shores, but let's take a moment to appreciate one of the English Premier League's great entertainers — who, importantly, always seemed to play with a smile.
Take a bow, son.
Yaya Toure —
(Alex Richards)
Dumped by Barcelona, the Ivorian arrived at Manchester City and proved that, far from just being a defensive midfielder and stopper of opponents, he was actually one of the finest midfielders on the planet.
It was Toure who truly ushered in City's arrival as bona fide title contenders, proving instrumental in both of their English Premier League successes to date, as a dictator of games, creator of chances and scorer of sublime goals.
His ability to grab matches and bend them to his will allowed Roberto Mancini to introduce one of the Italian's finest tactics during his time in England: the ploy of playing Toure deep and then pushing him into a No.10 position as matches opened up from where he would cause havoc . . . most notably with a late double in a must-win game at Newcastle.
At his peak in 2013 /14, he bagged 20 goals in 35 games.
In all, he's scored 82 goals in 312 games since arriving in England eight years ago, including decisive goals in FA Cup and League Cup finals. In City's greatest era, it's a toss-up between him and David Silva to be their best player . . . and that really says it all.
Lucas Radebe — (Mark Jones)
South African man mountain Lucas Valeriu Ntuba Radebe has to go down as one of the best bargains in Premier League history, seeing as he was only really signed by Leeds United to keep Phil Masinga happy in 1994.
He was part of a £250 000 deal for both of them, but his displays over the next 11 years in West Yorkshire were priceless.
Radebe was a rugged constant in a Leeds team that very nearly touched the sky and there's a reason why he's still regarded as a hero at Elland Road to this day.
Michael Essien —
(Thomas Bristow)
He may not be as glamorous as some of the names on this list, but he was hugely responsible for a lot of Chelsea's success.
The Ghanaian was brilliant at breaking down play in the middle of the park driving the ball forward. He could also hit a ball too. Chelsea fans will remember a certain goal against Arsenal.
Essien spent seven seasons and won two English Premier League titles before being loaned out to Real Madrid. A superb midfielder.
Kanu — (Eugene Sowah)
Kanu believe it? I bet many couldn't as the young Nigerian striker scored an incredible hat-trick against Chelsea in his first season for the Gunners.
The Nigerian went on to win two English Premier League titles with Arsenal before succeeding in the FA Cup with Portsmouth.
He might not be the striker Drogba was, but he will always be English Premier League fan favourite.
Didier Drogba —
(Richard Innes)
I may be revealing where my loyalties lie with this question, but . . . is this really even a debate?
Yaya Toure won plenty of big games for City single-handedly, Jay-Jay Okocha was so good they named him twice and Mo Salah could yet turn out to be one of the greatest Premier League players of all time, regardless of birthplace.
But come on folks, let's face it — there is one man standing head and shoulders above the rest on this particular list.
During his time at Chelsea, Didier Drogba was not just a quality centre-forward who scored a lot of goals; for the best part of a decade, he was the key figure in a team which kept winning big trophies.
At his peak, the Ivorian epitomised everything that was good (and often infuriating) about Jose Mourinho's first great side in England — powerful, ultra effective, fully committed and a complete bloody nightmare to play against.
He scored in four different FA Cup finals.
He scored in a Champions League final and then bagged the decisive penalty in the shoot-out.
He was the talismanic lone striker in the side that won the title with 95 points.
According to John Terry, his presence in The Blues' line-up would be the sole reason that Chelsea side of the mid-Noughties would beat the current Man City team.
Are we still debating this?
Source - Daily Mirror.