News / Local
Ama-Jahunda come together to develop their area
08 Dec 2015 at 10:55hrs |
Views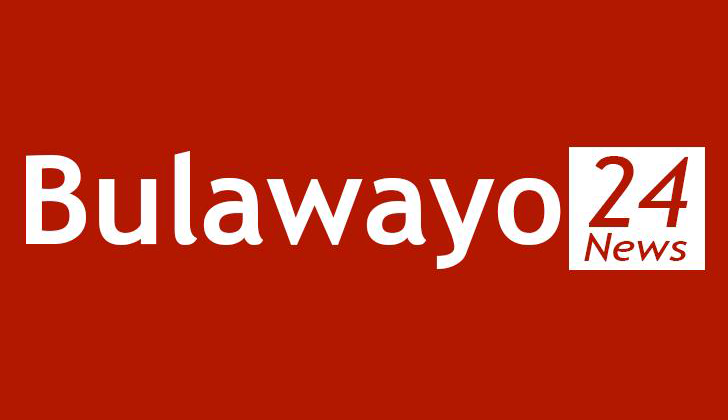 People from Gwanda who are dotted around the world has made an initiative to come together and forma developmental outfit called AmaJahunda with the aim of developing their Gwanda district. The following extract is what AmaJahunda initiative stands for:
What is it about:
Am-a-Jahunda is an initiative for us and by us the residents of Gwanda as a district and aims to encourage us all as AmaJahunda wherever we maybe in the world to stand up and be responsible for the development of our area, to the good of our families, our communities, and indeed our country.
Mission:
Thina sonke singaMaJahunda, have shown that we have the resilience and passion needed to turn around our area.
This may seem like a huge responsibility and an impossible task, but it's certainly achievable if all of us AmaJahunda choose to be Am-a-Jahunda and fight to do the right thing all the time. If we all strive for it, we can achieve it.
Our country faces many challenges and overcoming them requires us the citizens to get involved and play our individual roles. Accordingly, if we need to mobilise support for the success of this initiative and the good of our Gwanda, we will. The success of Am-a-Jahunda initiative rests on all of us, it is about you and me together being proud of our home. It is about our collective desire and ability to make a difference.
The pinnacle of the initiative lies in its mission statement, "Unity, Tolerance and Responsibility for our betterment."
UNITY:
A united people are never easy to distract and destroy. The strength of anything we dream of ever achieving as Gwanda lies in us remaining united as AmaJahunda. When we look at each other let's see each other as AmaJahunda first before seeing anything else in someone that can divide us.
TOLERANCE:
We all have different tastes and choices on anything. We can never achieve unity without tolerance of each other. Allowing social differences to influence people in a community is the major set back of that community. As AmaJahunda we can rise above the rest and show the world that none of our social differences can divide us. We can all belong to different political parties or other social choices and tribes yet remain AmaJahunda.
RESPONSIBILITY:
Sustainable development of any place lies with the civic responsibility of the people in it. Gwanda is our responsibility thina AmaJahunda. Never will an angel fall from the sky and come down and do things for us, only us can do it. Citizen participation in our development is unavoidable. Where we have to pay for our services let us pay, where we have to donate let us donate, where we have to question let us question, if there is community meetings to attend let us attend. Nothing will ever be ours if we have never been part of it.
Am-a-Jahunda initiative has identified six areas of priority focus amongst a host of issues we need to address for a better Gwanda.
- Personal challenge: A responsible citizen will always ask the question "have I played my part? Whatever belongs to Gwanda is for us all. Let's all play our part in sustaining what we have together as Gwanda. All of us have a role to play.
- Education: The greatest heritage we can ever leave for the generations of AmaJahunda to come is education. Its time we revisit our priorities and emphasis as AmaJahunda and push for the education of our children and our personal development. A community which does not put priority to education is always looked down upon and easily manipulated.
- Cultural development: A society which loses its identity is as good as dead. We can never be Am-a-Jahunda if we lose our ubuJahunda and adopt cultural practices that are not ours. It is our responsibility to safe guard our culture and its beliefs that have always made us who we are and uniquely so.
- Cleanliness: cleanliness is next to Godliness. It's our imperative responsibility to ensure that we live in a clean and healthy environment. We need to redevelop amongst ourselves that culture of knowing how to manage our waste. Solid waste and sewage disposal are an area of major concern in Gwanda of late. Together we can make Gwanda shine.
- Leadership development: Gwanda can never be Gwanda when it is led by people who do not know the Gwanda they are leading. We have to develop amongst the people of Gwanda responsible and capable AmaJahunda who can stand up and occupy leading positions within our communities and our professional sectors.
- Safety and Crime Control: Gwanda once had a record of being crime free. It was known everywhere that the safest place to be in Zimbabwe was Gwanda. In recent years we have lost this proud record. Criminal activities of all nature from shop lifting, house breakings, rape, stock theft and murders are becoming the order of our beloved beautiful Gwanda. Together we can fight crime and make Gwanda again the safest destination in Zimbabwe if not the world.
Am-a-Jahunda initiative will make a difference in all our areas. We must and can only be the change we want to see in Gwanda. AmaJahunda will always strive to do the right thing all the time.
"Am-a-Jahunda and proud of the Jahundaship built in me."
Source - Byo24News