News / Local
'I did not see well,' says Prophet Chiza
30 Jan 2014 at 09:31hrs |
Views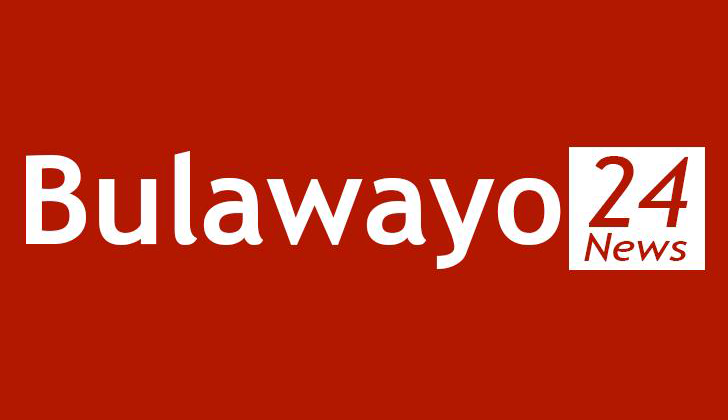 Self proclaimed prophet, Blessing Chiza, leader of the Faith in God (FIG) Eagle Life Assembly, has admitted that he "didn't see well" after raising the nation's hopes before Zimbabwe crashed out 5-4 on penalties to Libya in the semi-finals of the Orange Africa Nations Championships (CHAN).
The match had ended 0-0 in regulation time, although a legitimate late Simba Sithole strike was chalked off for offside.
Chiza told Chronicle on the eve of last night's match that the Warriors would sail through to the finals. But minutes after Zimbabwe crashed out, he was eating humble pie.
"It's very painful, but I still give glory to God for taking the Warriors that far. I admit that I didn't see well but I have always said that my prophesies are not 100 percent accurate because I am not God," he said.
Sounding devastated in a brief telephone interview, he claimed he had a dream yesterday morning where God showed him the Warriors crying, but said he could not tell them the bad news as that was going to induce panic.
But Zimbabweans from across the world were unforgiving, labelling Chiza a false prophet.
"There was no sport in the Bible," said Tawengwa Hara, secretary of Premier League side, Chicken Inn.
Radio legend Ezra Tshisa Sibanda said: "Chiza put his head on the block with his false predictions. Where does he go from here, and what are members of his congregation saying now?"
Twitter and Facebook were equally unforgiving, with some even calling for Chiza to be arrested!
"This is scandalous. The police must arrest all these fake Pentecostal prophets. Starting with
#CHIZA
," said @AnesuMarshal on Twitter.
Another Zimbabwean on Twitter using the handle @October_Madness demanded: "Pastor Chiza, speak now before we ask you!!!!"
It was all rather too comical for the former Big Brother star Vimbai Mutinhiri, who reacted to @October_Madness's post: "Looollll!!", meaning "Lots of laughter."
One @batsifresh said: "Prophet Chiza changes name to Prophet Chizanenhamo."
But some were willing to give Chiza the benefit of the doubt. @leroywaps tweeted: "Sithini? Sithi uChiza ubogus kumbe amaWarriors awalafaith??? [What are we saying? Are we saying Chiza is bogus or the Warriors have no faith?]"
Chiza had also "prophesied" that the Highlanders midfielder Peter "Rio" Moyo would score two goals in last night's match. But he had to watch Moyo miss a crucial penalty during the shoot-out, and the Nkayi South MP Abednico Bhebhe, a Highlanders fan, was amazed Chiza had made such a prediction.
"Peter lacks the calm necessary in front of goal to score regularly. He doesn't take penalties at Highlanders," Bhebhe said.
Chiza was communicating with at least six players in the Warriors camp, and some fans were questioning last night if he had affected them psychologically.
But Chiza still insists the Warriors should have easily brushed aside Libya.
"I was communicating with some players who appreciated my prayers and support. I'm still convinced that the Warriors were supposed to win that match," he told Chronicle in an exclusive interview.
He blamed "spiritual forces" for the Warriors' loss, saying he did not have access to the coach, Ian Gorowa.
"I told the coach that we had to walk together for them to win the match but he was not forthcoming. It was of paramount importance for me to talk to him and give him a few instructions, such as making sure that no player enters the stadium with juju," he said.
Chiza said he was aware that fans would denigrate him following the defeat.
"The Bible clearly states that the vessel that God uses can be imperfect, but God is pure. It's not the first time for me to make a mistake, but I'd like to believe that it was God's purpose for that prophecy to be publicised," he said.
"I've since spoken to the boys and they're thankful for the prayers. They've assured me that they're coming to my church to thank God."
Chiza had earned himself a reputation after correctly predicting Highlanders would beat How Mine to win the Mbada Diamonds Cup last year.
He also predicted Zimbabwe would beat Mali in the quarter-finals, which they did, winning 2-1. But Zimbabweans were last night left pondering whether Chiza was a "false prophet" as described in Matthew 7:15, and Lamentations 2:14 which says: "Thy prophets have seen vain things."
Source - The Chronicle