News / Local
Cop 'killer' flushed out of Lobengula hideout
19 Aug 2021 at 06:32hrs |
Views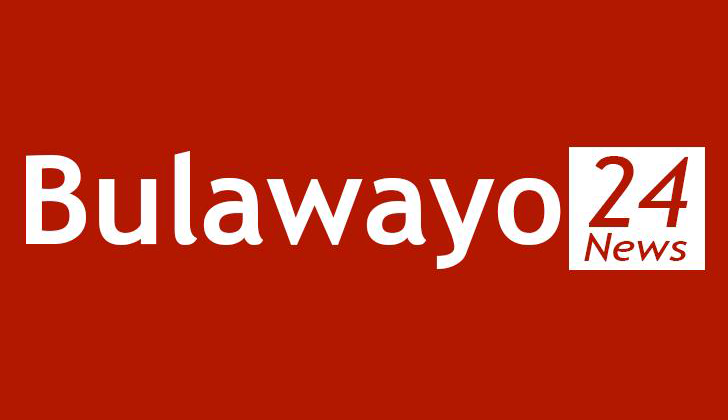 A FRACTURED arm and a missing ring finger are the least of Ntabiso Ncube's worries as he stands accused of shooting dead a police officer, who was part of a team that foiled an armed robbery by him and his colleagues in Bulawayo's New Luveve suburb. The shootout between the police and the armed robbers occurred last Monday night at the home of a suspected illegal foreign currency dealer.
Ncube (41) allegedly shot Constable Gibson Tafara Madzimure (35) in the head at Last Mukomawashe's home. Cst Madzimure was pronounced dead on arrival at Mpilo Central Hospital. Ncube was arrested a day later at a house in Bulawayo's Lobengula West suburb where he had holed up.
He is set to appear in court soon. After shooting Constable Madzimure, Ncube fled the scene under a hail of bullets from the police, returning fire and allegedly dropped a CZ pistol at the scene. A trail of blood snaking for some 100 or so metres from the crime scene, shows that Ncube had been shot and was bleeding profusely. Somehow, he evaded the police.
A crack police unit found him hiding in a house in Lobengula West. The two suburbs are about 5kms apart and it is a 5-minute drive from New Luveve to Lobengula West, while when one is walking it takes between 45 minutes to an hour. National Police spokesperson, Assistant Commissioner Paul Nyathi said police raided the house following a tip-off.
"There was a CZ pistol recovered in New Luveve and Ncube was found hiding at a home in Lobengula West after police received a tip off from members of the public. He was found with injuries sustained during the shootout including a fractured right arm and missing left ring finger. He admitted that he was the one who had dropped the CZ pistol that had 10 rounds of ammunition that was found at the crime scene," said Asst Comm Nyathi.
Police are still investigating how he found his way to Lobengula West from New Luveve. While this shooting was going on, the same night opposite Bulawayo's Unity Village, at corner Joshua Mqabuko Nkomo Street and 6th Avenue, there was another shooting, between police and suspected armed robbers. This led to the death of one of the suspects at the scene, while the other suspects ran away. Police recovered a Star pistol with 9mm x six rounds of ammunition, CZ pistol with a magazine of 10 rounds and a VW Golf motor vehicle with no number plates.
Asst Comm Nyathi said police believe the two incidents are connected.
"We are still finding out how he ran away and moved from the scene and we are also trying to find the link with this other suspect that was shot in the CBD who was driving and a star pistol was recovered from him. So far indications are that they were colleagues. We are still conducting investigations to clearly establish how many there were and whether it's a single syndicate or they are working with others," said Asst Comm Nyathi.
He said there were seven suspects on the wanted list in connection with armed robberies around Bulawayo. Asst Comm Nyathi warned that the police were more than ready and equipped to deal with armed robbers to rid the country of criminals.
"We have set up crack teams around the country, especially after recently being given high-powered vehicles by his Excellency (President Mnangagwa). These have resourced CID Homicide, Support Unit and uniformed police around the country. We are leaving no stone unturned so that we can account for all the robbery suspects. Whether they are operating within the country or they are coming from outside the country or they're hiding outside the country the law will catch up with them.
"If they continue with this confrontational approach and attitude which we have seen off late, they only have themselves to blame. It is really sad that we lost one of our members during this. But definitely there's no going back in terms of purging the country of robbery suspects," Asst Comm Nyathi said the armed robbers work as syndicates and think Zimbabwe is an easy target for their crimes.
"It seems these syndicates are many. Because people thought that if they go to South Africa, it will be smooth sailing. But, because of the Covid-19 pandemic, several economies are struggling and they don't have jobs. These guys are now taking advantage and come to commit crimes here in Zimbabwe and then take the money to South Africa and if they feel they need more they come back and attack again. But the law will take its course," said Asst Comm Nyathi.
Last Saturday, police shot and killed three armed robbers trying to rob a mining equipment dealer in Bulawayo's Four winds suburb. Three others were taken into custody and have appeared in court. The six-armed robbers are part of a gang that recently raided Choppies Supermarket in Parklands and Access Finance in the city, getting away with nearly US$300 000 and R1 million.
Police said the six are linked to other armed robberies in the city, and had also just come in from South Africa with the intention of committing robberies. Between March and June this year, Bulawayo recorded 32 armed robberies including the fatal shooting of a till operator at a liquor store in Ascot.
Source - chronicle