LIVE UPDATE: Mugabe's address on the state of the party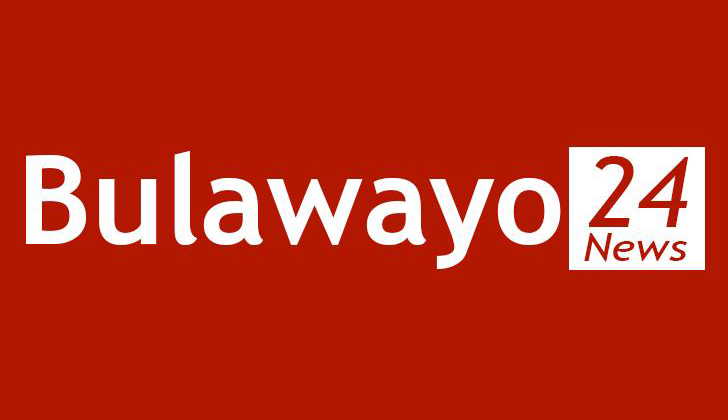 08 Nov 2017 at 16:29hrs |
Views
President Mugabe this morning addresses thousands of Zanu-PF supporters at the revolutionary party's headquarters in Harare ahead of a politburo meeting which is likely to seal the fate of the party's Second Secretary Emmerson Mnangagwa who was fired from the post of Vice President on Monday.
This brings to an end our updates. President Mugabe and the rest of the politburo members are now going into today's politburo meeting.

14:57 - Security details struggle to contain the crowd as President Mugabe handshakes supporters .

"I am glad because people have identified the one they want. Do not be afraid or ashamed to appoint your own wife. She is Zimbabwean and the people want her," says VP Mphoko as he concludes his remarks.

14:52 - "In 2014, you appointed me to be your deputy . You also appointed my colleague but he is no longer with us. I am now lonely your Excellency, I felt it yesterday. Kindly appoint a counterpart for me.

14:46 - VP Mphoko says even though he has been ambushed he will not stammer.

As VP Mphoko, rises, youths chant Mdala Wethu, to which he responds angilabantu, abantu ngabakaBaba (I do not have people, people belong to the President).

14:45 - Chipanga requests VP Mphoko to give vote of thanks.

MUGABE WRAPS UP HIS ADDRESS

08 Nov 2017 at 16:44hrs

14:42 - President Mugabe thanks Youth League leadership and says "VaChipanga, we are proud of you. We are proud of you. panaMai, hamushaikwe. Zvichemo zvenyu tirikuzviziva. Tichazvigadzirisa kuCongress."

"Takakukanganisirayi isu vepamusoro. We plotted what happened. But we have dealt with it. We are looking forward to dealing with those who were cavorting with him (former VP Mnangagwa).

14:40 - His Excellency has apologises to Bulawayo Province for what happened last Saturday.

14:35 - President Mugabe says his former deputy lacked ideological orientation and proposes he goes back to a school of ideology.

14:33 - "There were people who were now claiming they are the greatest. They are Karangas. No, we do not want that. We will throw them away. "Some will mourn and say they lost their leader. Ehe, you have lost your leader because he had become a deviant. We have kicked him out for the same reasons that saw us chasing away Mujuru. He even assisted us to force her out but we didn't know he was assisting us so that he could do the same.

14:32 - President Mugabe has castigated tribalism adding that people are just the same. "You can not claim to be the greatest because you come from a particular province. We are one people. Sibanye, Simunye. Tirimunhu mumwe chete, tirivanhu vamwe chete. We are one people," says President Mugabe.

14:31 - One can not be a leader, President Mugabe says if they do not have discipline.

14:30 - President Mugabe says his former deputy lacked the supreme discipline and he would infiltrate the structures trying to influence rebellious conducts.

14:29 - "People were told that I will retire in March, but i did not. Upon realising that I wasn't, he started to consult traditional healers on when I was going to die. At some point, he was told that he would die first before me."

Mujuru, according to President Mugabe wanted to compete with him. But Mnangagwa played the loyalty card yet scheming and aligning people for future take over. He would mislead people and if what he told them does not come to fruition, he would conjur up other lies again.

14:27 - "What led to the expulsion of former VP Mnangagwa is what caused Mai Mujuru to be shown the exit," says President Mugabe.

14:26 - "People were ferried from Kwekwe using school buses to come and boo Amai and cheer VaMnangagwa as a way of trying to portray him as popular.

"We tried to keep it away from the public eye but on Sunday, all was laid bare and we had to act."

About what happened in Bulawayo, President Mugabe said he had knowledge of the shenanigans that were being organised. "As Amai stood to address, I heard sounds, people booing. When he rose to greet the crowd, the same people were jubilant. President Mugabe has told the gathering here that he has known for some time, of the plots by his beleagured former deputy.

14:25 - He narrates the build up to the youth league trip to Sochi in Russia. "Ndozvatinoita in our free country," he says.

14:18 - President Mugabe thanks the youth league for organising the Million Man March adding that on the day of the march, VP Mphoko was full of delight whereas former VP Mnangagwa sat looking down embarrassed by the success it had turned out to be.

14:17 - "The same applies with leadership. You cannot be a leader through short cuts.

14:16 - President Mugabe says it is always wise to follow the road because short cuts are always dangerous. "Short cuts have lions, there is sickness and death. You need to use proper routes."

14:14 - "There are some people who thought since the sun is about to set, they can deviate from the norms. No, we do not tolerate that. It doesn't matter you have been with the President for so long. It doesn't matter whether you were invited by the President, says President Mugabe.

14:13 - "Since the sun is rising, they have a long way to go. But as they journey along, they have to follow gwara remusangano. Gwara iroro harirase.

14:00 - "Let me start by thanking you, youths. We have always said it that to us, the sun is setting but to youths, its just but rising.

13:59 - "Pamberi neZanu-PF, nekutevera gwara, neYouth League, nemadzimai. Pasi nevasingade kubatana nevamwe . . .," President Mugabe begins his address.

PRESIDENT MUGABE'S ADDRESS

08 Nov 2017 at 16:39hrs

13:56 - Amai has concluded her remarks and President Mugabe has been requested to address the crowd. As he takes to the podium, the DJ plays Jah Prayzah's "Mudhara Achauya."

13:54 - Amai Mugabe hails youths for turning out in their numbers despite the short notice. "The numbers speak of loyalty and commitment to the party."

13:52 - "As Women's League, we support you Mr President. We will always be there in good and bad times.

13:50 - Going deeper into the Bible, Dr Amai Mugabe says the Bible implores people to request for serenity and wisdom on things one can not change.

13:49 - Amai Mugabe says life is guided by the Bible which is the life manual. "The bible says leaders are ordained by God. You were ordained President Mugabe. The Bible goes on to say hail thee."

13:47 - First Lady Dr Amai Mugabe takes to the podium and denounces traitors: "Pasi nemhanduuuu," she says in the trademark of former VP Mnangagwa style drawing laughter from the crowd.

13:44 - Dr Chombo denounces factionalism and former VP Mnangagwa whom he says it is understood he skipped the border to the neighbouring Mozambique.

13:40 - Zanu-PF Secretary for Administration Dr Ignatius Chombo gives remarks. He confirms that resolutions made by provinces have reached his offices and assures that rightful action will be taken.

13:33- The Midlands chair, McKenzie Ncube has been recalled to the podium after the crowd complained that he did not denounce former Vice President Mnangagwa and Lacoste.

13:27 - Provincial leaders take turns to reaffirm the resolutions they passed between Sunday and Tuesday, of expelling and suspending disloyal members.

13:25 - Bulawayo Provincial Chairperson Dennis Ndlovu speaks of his embarrassment during the rally on Saturday. As such, he called for a meeting the following morning with the aim of stumping out factionalism. The province recommended the expulsion of former VP Mnangagwa and his allies from Bulawayo.

13:21 - Zanu-PF National Political Commissar, Savior Kasukuwere has invited provincial chairs to give brief remarks.

13:19 - According to Undenge, men, who are in charge of legal affairs are stalling progress because they have been working with the fired former Vice President Mnangagwa.

13:14 - Letina Undenge, standing in for Thokozile Mathuthu pleads with President Mugabe to ensure that the constitution is amended to make a provision for the inclusion of a woman in the presidium.

13:10 - Chimene implores President Mugabe to descend to provinces and cleanse them of Lacoste members . . . adding that they will assist by compiling names and forwarding them for action.

13:06 - Speaking on behalf all Ministers of State for Provincial Affairs, Minister of Manicaland Provincial Affairs Mandi Chimene mocks former VP Mnangagwa for attempting to skip the border to Mozambique. "He is a border jumper," says Chimene.

13:05 - Nyaruwata has urged President Mugabe not to hesitate to take corrective measures against deviants.

13:02 - Leader of War Veterans loyal to the cause of the party, Patrick Nyaruwata apologises to President Mugabe and Dr Amai Mugabe for what happened in Bulawayo. In Bulawayo last week a handful of rogue youths suspected to be members of former Vice President Emmerson Mnangagwa's Team Lacoste booed while the First Lady Dr Amai Grace Mugabe was addressing the Bulawayo Youth Interface Rally.

13:00 - President Mugabe has been invited to Harare International Conference Centre for an interactive meeting with college and university students. The interface rally will be held next Saturday.

12:56 - Chipanga thanks Government ministers for renaming Harare International Airport to Robert Mugabe International Airport.

12:55 - Chipanga reaffirms the Youth League's support of the proposed appointment of Dr Amai Mugabe as second secretary of the party.

12:54 - Youths have an interest in the running of the country, says Chipanga adding that in 2015 a resolution was made to include a woman in the Presidium.

12:51 -He introduces Vice President Phelekezela Mphoko and describes him as a loyalist.

12:50 - Chipanga apologises to President Mugabe and Amai for what happened in Bulawayo adding that the youths who booed Amai are known members of Lactose whom they long recommended that they be expelled from the party.

12:50 - "I appeal to you your Excellency to cleans government departments and parastatals of Lacoste members, " says Hamandishe.

12:47 - Secretary for Youth Affairs in the Politburo takes over from Hamandishe and invites Dr Chombo to make a slogan on behalf of Politburo members

12:43 - Hamandishe thanks President Mugabe for cleansing the party of miscreants adding that Lacoste had spread its fangs to government departments.

12:42 - "Those who want to compete with you Baba, they are free to go to Mozambique," sayd Hamandishe.

12:41 - Youth League National Organising Secretary, Mpehlabayo Malinga reaffirms the youth league's support to His Excellency and Dr Amai Mugabe.

12:38 - Zanu-PF Central Committee members have been excluded from making the slogan. According to Hamandishe, the Central Committee needs to be realigned first.

12:34 - Provincial youth league leaders take turns to make the slogans. All but Midlands leader denounce Lacoste and former Vice President Emmerson Mnangagwa.

Zanu-PF supporters throng the party headquarters in Harare for President Mugabe's address on the state of the revolutionary party.

12:29 - Zanu-PF Youth League Commissar, Innocent Hamandishe says youths are gathered here in solidarity with President Mugabe and the First Lady following acts of misconducts by some individuals during an interface rally in Bulawayo.

12:26 - The National Anthem has been sung and Annastacia Ndhlovu gives a prayer.

12:20 - As the President Mugabe and the First Lady emerge from the building, cheers by the crowd drown the public announcement system set up here to amplify sound.

12:00 - Revolutionary beats continue to entertain an anxious crowd which is waiting for His Excellency who is now in a briefing with party leadership ahead of the politburo meeting.

11:49-Defense Minister Dr Sydney Sekeramayi arrives and goes straight to the party offices where the Politburo meeting is supposed to take place.

11:39: President Mugabe is expected to address party supporters who marched to the venue in solidarity with him.

11:38 - The Presidential convoy has arrived here at Zanu-PF headquarters and the sound system thunders with the song, "Jongwe".

11:24 - The First Lady Dr Amai Mugabe and VP Phelekezela Mphoko have already arrived.

11:20 - The meeting precedes a Politburo meeting to be held later today.

11:13 - The rally has been organized by Zanu-PF Harare Province following the dismissal of the party's Second Secretary Emmerson Mnangagwa from the Government post of Vice President on charges of, among others undermining the President.