Entertainment / Local
Shanky, Jusa to co-host ZIMAA UK awards
25 Nov 2014 at 19:34hrs |
Views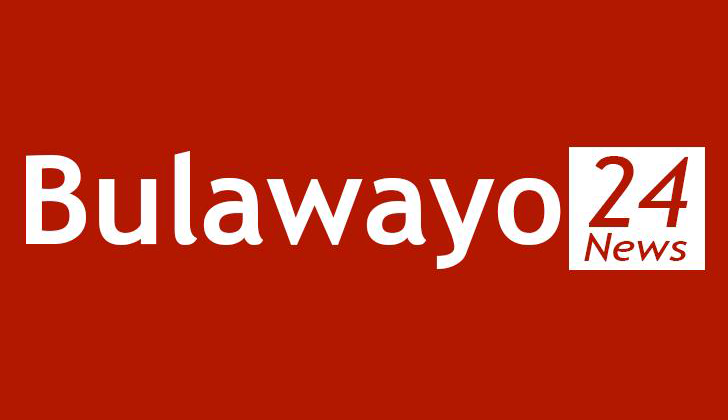 UNITED KINGDOM - The Adams Park Conference Centre in High Wycombe on Saturday is the venue for the annual Zimbabwe Music and Arts Awards UK (ZIMAA UK) 2014.
This year, the awards are sponsored by Express Links Money Transfer and Kenya Airways.
Peter Pembere (Express Links CEO) believes the ZIMAA UK project is growing in importance for the Zimbabwean community in the UK.
"We are excited with the talent, growth and cohesion in the Zimbabwean community and recognising talent in Arts and Music is one of the most effective ways for a community to draw positive attention to itself," he said.
The voting for the awards closes on Thursday at midday (12.00PM) UK time. In addition to the votes, a panel of experts will sit down to decide on the winners. This year sees 24 categories and a record number of nominees.
ZIMAA UK spokesman Masimba Makasi said "we take the awards very seriously because not doing so would trivialise the efforts of everyone involved particularly the artists.
Therefore, we are always working hard on perfecting our systems and ensuring that no one misses out on nominations and subsequently being considered for a ZIMAA UK award. We are very grateful to our news partners who have of course run our announcements for opening of nominations and other communications."
Makasi said they had "many examples of artists whose profiles increased through being nominated for ZIMAA UK among them Shanky who has won the Female Artist of the Year award twice and will be co-presenting this year's event with Jusa Dementor".
Shanky and Jusa will be running the show on the day which will have a stellar cast of UK based Zimbabwean artists including Mashasha and Sam, Elisheba, Kazz of duo Bkay and Kazz, Lyfe Martinez and Kamikaze Test Pilots who have wowed everyone with their rendition of Chitekete, Pidigori Waenda and other old school Zimbabwean classics as well as their own repertoire of songs.
Another great addition to the line up are gospel singers Walter Chahwanda, Benjamin Hamandishe as well as poet Munya Usuwana also known as Wordplay. "100% local content!", Makasi added.
Tickets cost £49 per person and £69 for VIP with discounts on group bookings of 10 or more while nominees have special discounted tickets.
There are two return flight tickets from London to Harare with Kenya Airways to be won by simply purchasing your ticket. The first won will be won in a prize draw where all attendees who purchase their tickets in advance will automatically be entered into the draw.
The second one will be won in a raffle to be conducted on the night. All attendees will also qualify for special discount codes which will give them reduced flight ticket prices when buying flight tickets directly from the Kenya Airways website www.kenya-airways.com .
In a statement a representative from Kenya Airways said, "We are pleased to promote the arts movement through our association with the ZIMAA UK. We believe in community building through the arts and we envisage growing our relationship with ZIMAA UK".
They also spoke about their commitment to continue plying the London - Harare route in the face of other operators pulling out of Zimbabwe. "Going via Kenya still remains the preferable option for most travellers to Zimbabwe and Zambia and we are constantly looking for ways to enhance the travellers' experience".
"We would also like to promote Kenya as a tourist destination to all Zimbabweans in the UK and other European countries. Kenya Airways is currently running discounted fares to various destinations in Kenya running into 2015", they added.
The Chairman of ZIMAA UK, Mr Onismos Mposhi said he was deeply humbled by the fact that companies of Express Links and Kenya Airways' stature had recognised the vision behind the awards and given their backing to the event.
He also invited the local Zimbabwean business community to get on board and support the artists through sponsorship of category winners where they get some prize money.
He also reiterated the organisation's desire to grow and do more for all the artists post event through mentoring, business coaching and financial assistance where required among other things.
This will be realised through the launching of the Zimbabwe Talent Foundation UK, which will be one of the beneficiaries of the flight ticket raffle.
The address for Adams Park is Hillbottom Road, High Wycombe, Bucks. HP12 4HJ
For more details about the event, to see the full list of nominees, vote and to purchase your tickets please visit: www.zimaa.co.uk or call 07766336567/07930314373
Below is the list of nominees for the ZIMAA UK 2014
ZIMAA UK 2014 Media Group of the Year
New Zimbabwe
Bulawayo 24
Nehanda Radio
ZimEye News
The Zimbabwean
OneVybe Magazine
Zimdiaspora News
Zimlink
ZIMAA UK 2014 Music Video of the Year
Moe Makaya - Introduction
Joe Shyna - Handle Dat
Bekaa - Cry of a Princess
Kazz AKA Mr Boomslang & Sonni Balli - So Fine
AJ Tipsy - 2 Much 4 Money
Roby Gee - Dzaive Dziri Ngano
Rova Ngoma Titambe - Tsungai Tsikirai
Aaron Manatsa and the Green Arrows - Get Up & Go
Boyz ReTonaz ft Flame Fleezy & Roby Gee - Mhanya Neni
Money B ft Rosie - So Alive
John Smarts ft Jusa - Fitted
Maskiri ft Meliah & Moe Makaya - Amai Kani
Jay C - Ndiwe One
Loud H & Lewaz Skatta - Mabara Nembada
Tendai Nelson - Beautiful Day
ZIMAA UK 2014 Female Gospel Music Artist of the Year
Caroline Rumbi
Setina Mandiveyi
Delvine Ndawana
Pamela Ndengeya
Princess Lorray
ZIMAA UK 2014 Gospel Music Group or Duo of the Year
Higher Ground Accapella
Free 2 Worship
Royal Destiny
Lazarus Staziyo & Tehillah Praise
Khamani Clan
Swindon Gospel Choir
ZIMAA UK 2014 Male Gospel Music Artist of the Year
Obert Mazivisa
Walter Chahwanda
Lamont Chitepo
Derick Maphosa
Nkosi kaNdlovu
Ace Tinashe
ZIMAA UK 2014 Touring Music Act of the Year
Mokoomba
Zimpraise Choir
Soul Jah Luv
Shinsoman
Sulumani Chimbetu
Alick Macheso
Ras Pompy
Killer T
Pah Chihera
Lady Bee
Seh Calaz
Jay C
Freeman
Loud H
Lewaz Skatta
Dadza D
Trevor Dongo
Guspy Warrior
Maskiri
ZIMAA UK 2014 Female Music Artist of the Year
Moe Makaya
Faith Love
Dee Nyoni
Bekaa
Tsungai Tsikirai
Tendai Nelson
Sharon Rose
ZIMAA UK 2014 Male Music Artist of the Year
Joe Shyna
Ogga Kattalog
Kazz aka Mr Boomslang
Lyfe Martinez
Africanchild Daghettosuperstar
Jaystatic
Money B
AJ Tipsy
Roby Gee
Mathias Julius
ZIMAA UK 2014 Music Group or Duo of the Year
Higher Ground Acapella
Farai and the Forest Dawn
Thabo and the Real Deal
Aaron Manatsa and the Green Arrows
Zee Guvheya & the Heritage Survival Band
Kamikaze Test Pilots
ZIMAA UK 2014 Club or Event DJ of the Year
DJ Nyari
Jah Hanief
Simply Dubz
DJ Roblife
Skillz the Don
Marcus Irie
Mr Lion aka Gazzully
DJ Lavaman
DJ Socks
ZIMAA UK 2014 Film or Video Director of the Year
Tim 2 Soxx
Zim Vision Media
Shaddy Media
Marrie Jernie
Zimbabwe Entertainment
T.K. Nyepere
Ken Ruchaka
Mike Mambo
Tendai Mudhliwa
ZIMAA UK 2014 Actress of the Year
Tatenda Precious Dlamini
Tina Sumila
Moe Makaya
Michelle Ndlovu-Dzumbunu
Belinda Magejo
Memory Savanhu
Beauty Mavima
Jenny Musonza
ZIMAA UK 2014 Actor of the Year
Ashley Majaya
Peter Marimo Mushonga
Godwin Ngulube
Terry Chasie
Kudzai Munyeku
ZIMAA UK 2014 Film of the Year
Trapped
Maria's Vision
ZIMAA UK 2014 Literary Arts Writer of the Year
Rudo Muchoko
Daniel Sebata
Sheila Hartwell
Mkhululi Mpofu
Epi Mabika
ZIMAA UK 2014 Literary Arts Book of the Year
When Love Strikes
Why Rock the Boat When You Don't Know How to Swim?
My Zimbabwean Odyssey
One Way Ticket to UK
Success Gravity
ZIMAA UK 2014 Male Fashion Designer of the Year
Manicawear Clothing UK
Diamond Empire Clothing
Terrie Gunz - Harare Hustler
Blackarmoor Clothing Brand
Totem Pride
ZIMAA UK 2014 Female Fashion Designer of the Year
Shongedzo Ethnic Designs
House of Chinedu
Leah African Design
Royalty Designs
Chipo Bespoke
Mel's Touch
Curvyswan
Haranga Afrik Klodz
Raah London
Amai Chipo
Vanhu Vamwe
Velvet and Rose London
Ka'Yanda Collection
South of Africa
ZIMAA UK 2014 Event of the Year
Inspired Women's Conference 2014
Black African Women Rock 1st Anniversary
Zimachievers Awards 2014
ZIWA 2014
Miss Zimbabwe UK
ZIGMA Gospel Extravaganza 2014
Zvirikumbofambasei Summer Tour 2014
Zimbabwe Cup Clash UK 2014
Khaya Festival 2014
Trapped Premiere
Afripraise African Gospel Music Festival
UK/Zimbabwe Summer Fiesta 2014
ZIMAA UK 2014 Promoter of the Year
Y2K Entertainment
Gospel Nation
Rollers Family
New Generation Entertainment
One Heritage Promotions
Boss Ronnie Promotions
Digital One International
ZIMAA UK 2014 Video Broadcaster of the Year
Zimlink TV
Zimbolive TV
Zimbabwe Entertainment
Nehanda TV
Hona TV
ZIMAA UK 2014 Radio Station of the Year
ZimOnline Radio
Zimnet Radio
Dzimbadzemabwe Radio
Hwamanda Radio
Pamtengo Radio
ZimPower FM
ZIMAA UK 2014 Radio DJ or Presenter of the Year
Deejay Simple-Dread - Dzimbadzemabwe
Skillz the Don - Dzimbadzemabwe
Lady G2 - Zimonline Radio
Mai Ngaa - Zimonline Radio
Rev Pamire - Zimonline Radio
DJ Stumma - zimNet Radio
DJ Lady B - zimNet Radio
Lady J - zimNet Radio
Lady Munya - Pamtengo Radio
DJ Lady Bimma - ZimPower FM
ZIMAA UK 2014 TV Presenter of the Year
Auntie Jenny
Vickie Storm
Samantha Tapfumaneyi
Sharon Rose
Paul Simple
Obert Mazivisa
Source - zimaa