Entertainment / Local
Bulawayo artistes feel unappreciated
23 Jun 2012 at 15:27hrs |
Views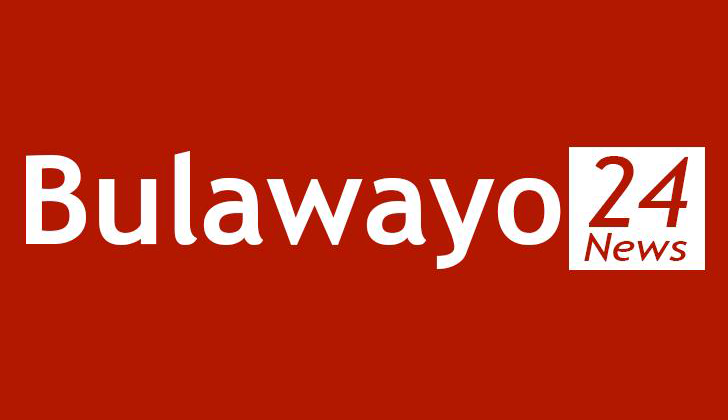 BULAWAYO is dubbed the country's cultural hub but surprisingly city musicians and other artistes, have not found joy with local fans.
One of the popular Bulawayo musicians, Lovemore "Majaivana" Tshuma ended up going on a self-imposed musical exile because of not being appreciated by local fans. It seems the situation has not changed up to now as people like Jeys Marabini, Chase Skuza, Sandra Ndebele and the like are still struggling to fill up venues in the city.
Last month Sungura guru Alick Macheso mocked Bulawayo artistes at his show at the Amphitheatre and said they could not fill up venues like him.
His rants were not taken kindly by the artistes who said he should not laugh at them but should help. The question is who is to blame for the Bulawayo artistes not being appreciated by locals.
Saturday Leisure during the week hit the streets to find out the problem and get the views of the people.
Some said the acts are not up to scratch while others said the music was not readily available for them to sample.
"Bulawayo artistes' music is not up to scratch and the unfortunate thing is that they are competing with people like Bhekumuzi Luthuli and Ihashi Elimhlophe for fans. So it is difficult for me to listen to them. It's not as if their music is totally boring but look at what they are up against," said Nomusa Phiri from Magwegwe North.
She said the situation was worsened by the fact that their songs were not being played much on national radio and television.
"There is no balance in the amount of airplay that these guys from Harare are given and what Bulawayo musicians are allocated. It is heavily tipped in favour of the Harare musicians and obviously who will be more popular, the one who gets more airplay. The driver of their success is the media. That is why some have moved to Harare to find some sort of appreciation and maybe they will be played on national radio and television stations," said Phiri.
Charity Ncube from Queens Park said the problem was that the artistes were not united because they hardly hold joint shows.
"They should hold joint shows even if there are just a handful of people. Jeys, Chase and the like should have a show once a month at a venue where they can belt out their tunes," said Ncube.
Themba Khoza said the artistes should take a vein from local Djs who have perfected their acts to rival their South African counterparts.
"I need to say this. Where are the Bulawayo artistes? How come their acts cannot rival South African acts. Instead of warming up a crowd, our local artistes make it their priority to bore us stiff at shows. The only people I saw who can rival South Africans are the local Djs. I had the privilege of going for Tira-Oskido show. The local acts did themselves proud, no problems at all. I know of Djs, Scooby, Mark Vusani and Emity Smooth. The only difference is they have not produced songs that are hits. They should produce songs that we can dance to," said Khoza.
Bulawayo artistes are indeed not united. They should find common ground in order for people to appreciate their music because their situation is unique in that the city is close to South Africa and local fans tend to enjoy South African music.
Contacted for comment, Jeys laid blame on local promoters.
He said they had no faith in local artistes whose music was appreciated outside the country.
"The problem is the promoters because they prefer to promote South African artistes and those from Harare at the expense of us. Our music in neighbouring countries is being appreciated and people are surprised that there is such good music that is not known in Zimbabwe," said Jeys.
He said he had resorted to playing at private functions and that was how he was getting recognition.
"They promote Dan Tshanda, Dj Fresh and provide airfares and accommodation. I only need to know where I am playing and I will pitch up and I do not need all that pampering. I now play at private functions," said Jeys.
Chase said it was unfortunate that people preferred and appreciated music that they did not understand.
He said that might be the reason why the heavens have dried up.
"These people will be singing rhumba etc in languages that they do not know. That is why there is no rain because we might be appeasing foreign spirits by promoting foreign artists.
I sing in Zimbabwean languages such as Xhosa, Kalanga, Ndebele and the like so that the music is relevant to our nation," said Skuza.
He said the only solution was for people to appreciate their music and attend local artistes' shows.
"We have engaged the people who now run council beergardens and in the near future we shall be staging shows there. It is the only way to be appreciated," said Skuza.
After all has been said, it is clear that everyone is not pulling in the same direction in terms of promoting musicians in the city. The fans, musicians and promoters have an equal role to play in the development of musicians in Bulawayo.
Residents of Bulawayo have a record of shunning their local musicians as evidenced by Fanyana Dube and Majaivana's decision to relocate to other towns.
Even young Derrick Majaivana is failing to ride on his father's wave like his peers, Peter Moyo (son to the late Tongai) and Simon Chimbetu's son, Sulumani.
Source - chronicle