Entertainment / Celebrity
Up and close with Generations' Senzo Dlomo
19 Nov 2013 at 03:57hrs |
Views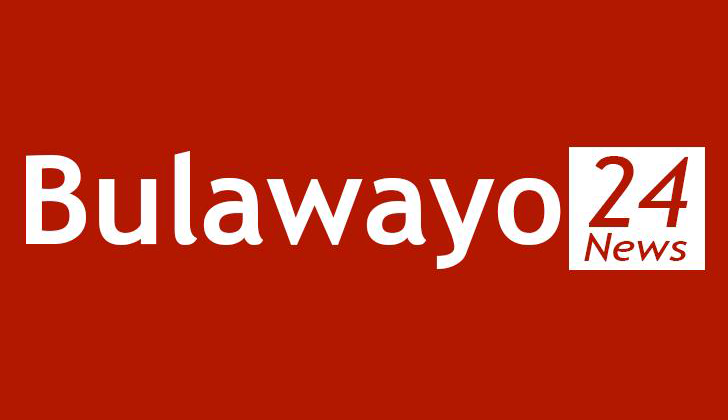 TO many he is Senzo Dlomo, the pompous gay son of an eccentric, egotistical business mogul, Sbusiso in South Africa's longest running soapie - Generations.
Even though his role as a gay character has generated a lot of attention and criticism owing much to the soapie adopting and introducing content related to homosexuality, many people don't know who he really is and assume the role he plays on screen is his real life character.
In fact, he is Thami Mngqolo, a 30-year-old, father of one, heterosexual and a passionate Manchester United and Kaizer Chiefs fan.
Relaxed on his hotel couch last weekend at around 8.30pm, spotting a new haircut (Mohawk) during his visit to Zimbabwe, where he was Club Forty40's hired guest for their one year anniversary celebrations, Thami, as he would rather be called, spoke to Sunday Leisure's senior reporter, Peter Matika.
PM: It's a pleasure to meet one of South Africa's much adored actors. Is this your first time in Zimbabwe, Bulawayo to be precise and from your gathering what is the general feel about the City of Kings?
TM: Well, it's actually my fourth time here. I first came to Zimbabwe in 94, my second visit was in 98 and the third was about three years ago when I was in Harare with some of my fellow actors for a gig. I have visited the majestic Vic Falls and Chipangali, there's always a different feel and view on each visit. Back then the visits were school-related and I had a different view from now. The city is beautiful and seems fun.
PM: Interesting tell. Can you enlighten us more about you and the character you play on TV.
TM: Okay. Thami and Senzo are two different characters and they live worlds apart. I'm originally from Kimberly in Johannesburg, I completed my Matric in 2000 and have a BA in Drama, my passion. After I completed that one I undertook a degree in Arts but I never managed to complete it as I had commitments with a drama I was signed to. When I was in my third year I went on a tour with the play called Island and the tour took the better part of my study time. We toured England, the States and Greece and the tour lasted about two years so I had to abandon my degree studies.
PM: That was a dicey gamble, how would you have lived with yourself if you never managed to make an impact in the showbiz industry after dropping your studies and how did your folks take it?
TM: It was a gamble worth taking. Once I had my eyes set on this path I knew I would be something, as I always wanted to be in the showbiz industry all my life. As always parents will have a different career path set out for you and my folks weren't happy. It was hard for them to come to terms with what I wanted to do but they eventually acknowledged and accepted my path.
PM: Okay, let's get back to Senzo. How do you balance the two, I mean Thami and Senzo?
TM: Well it's pretty easy. I leave Senzo at work and am basically Thami the rest of the time.
PM: Alright, so when you were told that you would be acting as a homosexual how did you take it and do you think it could have dented your acting career and perhaps life as a whole?
TM: Well, it was hard for me to accept when the directors informed me. They gave me something like a good week, where I could really digest the idea. I eventually accepted though, after all this is showbiz. Denting my career, no, it's all acting but my life yes, I did think it would and I had fears of homophobics attacking me but on the contrary nobody really cares and they all know its showbiz stuff and they know the real me.
PM: You are indeed brave. Anyway, tell us about the controversial kiss, was that real? I didn't get a chance to see the episode so I never really saw it.
TM: Well (animated laugh) that was the hardest thing I've ever done. The kiss was real deal. There was no way of covering it up, we tried to come up with ways of hiding the kiss but it was impossible and eventually we just had to do it.
PM: You are one of a kind; I would never, even in drunken stupor or dared, kiss another man. Anyway, the role, didn't it go against your views and manly ethics?
TM: Well like I pointed out it's all showbiz. I am, however, not sexist, I am human I am neither pro or anti-gay, the truth, however, is that there are more and more gay people coming out and we can't pretend as if they don't exist. It's like there is an apartheid on gays. Anyway, that's just how life is.
PM: Alright, apart from Generations do you have any other affiliates?
TM: Well, there are not many choices in the South African industry as perceived by many people. It is, however, about the craft and passion.
PM: What do you do when you are not on set?
TM: I love sports, man (checking Kaizer Chiefs score line), it's my life.
I really don't have hobbies as I am always on set or attending promotional gigs. When I have the time I love playing PlayStation. I occasionally play indoor cricket with the mates from the cast.
PM: The big question for the mounds of lady fans, are you married?
TM: (Laughs again) Not yet but soon. I do have a beautiful seven-month-old daughter with my partner, her name's Cayden; her name means my companion in battle.
PM: Lucky little girl has celebrity parents and I am sure she will be an actress too. Do you have any businesses?
TM: Yes, actually I have two companies. Next Level Logistics, it's a construction company. I handle that with a political partner. And the other is an events and production agency.
PM: Let's talk about Zimbabwe. What do you know about this place?
TM: Not much to be honest, apart from the fact that the people here are awesome, just like you guys. The only time we get to hear about Zim is through sports or if there is a report about politics.
PM: Thanks. Politically, what you have seen and been told do you have your own view?
TM: What has been said about Zim is untrue. The Zimbabwean story has not been fairly reported. Zim is stable and especially for us who have had the opportunity to visit this place, it is peaceful and the people are happy.
PM: Okay let's go further to the arts side.
TM: Basically I think Zim arts are not exposed enough; the only people we hear and know about are Oliver Mtukudzi. There is no other reference to the industry apart from him. Zimbabweans really should work hard and make an impact in the industry not from across borders but from the country. They should develop the industry at home first and then they will make a huge impact.
PM: Thanks for the time and hope you enjoy your night out at the club.
TM: It's a pleasure, see you at the club.
Source - sundaynews