Entertainment / Arts
Culture Fund and Sweden Award grants worth US$420,000.00 as investment to Zimbabwean Arts, Culture and Heritage
09 May 2013 at 15:23hrs |
Views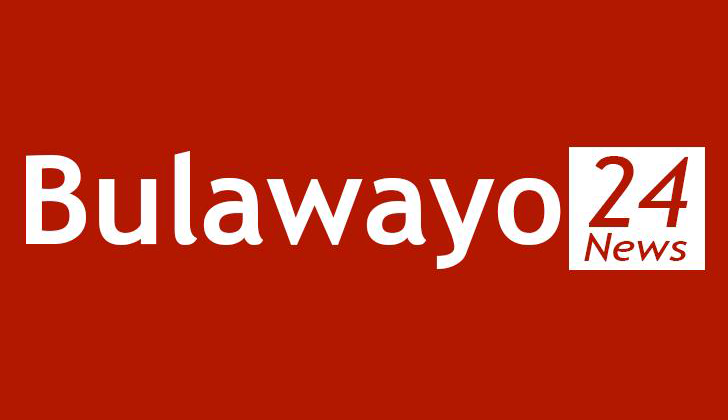 Culture Fund and Sweden Award grants worth US$420,000.00 as investment to Zimbabwean Arts, Culture and Heritage

The Culture Fund is an organisation that seeks to provide financial and technical support to cultural practitioners, institutions and activities with the ultimate aim of contributing to the development of the culture sector in Zimbabwe. The Culture Fund Board recently met and allocated grant funding to projects for the 1st cycle 2013 covering different arts and culture sector sub - sectors and feeding into the Culture Fund Programme key result areas. Grants worth US$421,006.75 were awarded to more than 50 projects and programmes.

In 2013, the Culture Fund Board is supporting the Zimbabwean arts and culture sector through two broad mechanisms; Board strategic intervention to sector needs and a grants programme open to all sector actors with project proposal assessments done by a Technical Advisory Committee of Experts (TACE). Resolutions for funding for both mechanisms are done by the Culture Fund board.

Grants were allocated to cultural institutions, cultural organisations, associations, groups, schools as well as to individual artists. The music recording programme supporting music recording by upcoming musical groups was also allocated funding. Approved programmes and projects were addressing one or more of the Culture Fund's 10 key result areas as follows:

1. Arts Education, Training, Development
2. Gender – Women & Youths Empowerment
3. Community Empowerment
4. Talent Search, Development & Showcasing
5. National Pride, Identity & Heritage
6. Human Rights, Artists Rights Promotion
7. Leadership & Management Skills Development
8. National Strategy For The Arts & Culture
9. Production & Access To Markets
10. Information Access & Knowledge Management

The criterion used by the Board in assessment of applications includes implementation partner capacity to coordinate and implement; creativity and innovation of new concepts; good value for money and visible impact; tangible and intangible outputs and outcomes; as well as project sustainability beyond current funding. Previously supported projects should have been successful with all reports submitted and grant fully accounted for.
During this cycle a total of 220 applications requesting more than US$4 million dollars were submitted to the Culture Fund. The amount being requested by the sector is way beyond the funding capacity of the Culture Fund. Out of the grant applications submitted 20 projects were successful as per second list below. Some of the reasons for rejection by both the TACE and the Board included:


• Applications with insufficient information
• Lack of consistency between objectives, activities and budgets
• Unrealistic budgets
• Repeat applications lacking innovation
• Expired dates of implementation of project
• Project proposal submitted outside mandate of the Culture Fund
The Culture Fund Board has scheduled the next round of assessment of applications submitted to the Culture Fund towards the end of the 3rd Quarter of 2013 and has been generally awarding grants of around US$3,000.00 to a maximum of US$20,000.00.
Submissions for funding applications are welcome throughout the year.
Support to the approved projects as per lists below was made possible with a grant from the Swedish International Development Cooperation Agency (Sida). Sida has been injecting an average of US$1 million annually since 2007 to the development of the arts and culture in Zimbabwe through the grants programme managed by the Culture Fund. In 2012 Sida allocated an additional grant of US$ 1 million for the resuscitation of the Harare City Library.
• The following is a list of 2013 Board Strategic Intervention Project
#D9D9D9 1.0pt; mso-border-alt: solid #D9D9D9 .5pt; background: #DAEEF3; padding: 0in 5.4pt 0in 5.4pt; height: 15.0pt;" nowrap="nowrap" valign="top" width="51">
#D9D9D9 1.0pt; border-left: none; mso-border-left-alt: solid #D9D9D9 .5pt; mso-border-alt: solid #D9D9D9 .5pt; background: #DAEEF3; padding: 0in 5.4pt 0in 5.4pt; height: 15.0pt;" nowrap="nowrap" valign="top" width="378">

Project Name

#D9D9D9 1.0pt; border-left: none; mso-border-left-alt: solid #D9D9D9 .5pt; mso-border-alt: solid #D9D9D9 .5pt; background: #DAEEF3; padding: 0in 5.4pt 0in 5.4pt; height: 15.0pt;" nowrap="nowrap" valign="top" width="138">

Grant (US$)

#D9D9D9 1.0pt; border-top: none; mso-border-top-alt: solid #D9D9D9 .5pt; mso-border-alt: solid #D9D9D9 .5pt; padding: 0in 5.4pt 0in 5.4pt; height: 15.0pt;" nowrap="nowrap" valign="top" width="51">
#D9D9D9 1.0pt; border-right: solid #D9D9D9 1.0pt; mso-border-top-alt: solid #D9D9D9 .5pt; mso-border-left-alt: solid #D9D9D9 .5pt; mso-border-alt: solid #D9D9D9 .5pt; padding: 0in 5.4pt 0in 5.4pt; height: 15.0pt;" nowrap="nowrap" valign="top" width="378">

Jikinya Traditional Dance Competition

#D9D9D9 1.0pt; border-right: solid #D9D9D9 1.0pt; mso-border-top-alt: solid #D9D9D9 .5pt; mso-border-left-alt: solid #D9D9D9 .5pt; mso-border-alt: solid #D9D9D9 .5pt; background: #DAEEF3; padding: 0in 5.4pt 0in 5.4pt; height: 15.0pt;" nowrap="nowrap" valign="top" width="138">

10,000.00

#D9D9D9 1.0pt; border-top: none; mso-border-top-alt: solid #D9D9D9 .5pt; mso-border-alt: solid #D9D9D9 .5pt; padding: 0in 5.4pt 0in 5.4pt; height: 15.0pt;" nowrap="nowrap" valign="top" width="51">
#D9D9D9 1.0pt; border-right: solid #D9D9D9 1.0pt; mso-border-top-alt: solid #D9D9D9 .5pt; mso-border-left-alt: solid #D9D9D9 .5pt; mso-border-alt: solid #D9D9D9 .5pt; padding: 0in 5.4pt 0in 5.4pt; height: 15.0pt;" nowrap="nowrap" valign="top" width="378">

National Museum & Monuments School Heritage Competitions

#D9D9D9 1.0pt; border-right: solid #D9D9D9 1.0pt; mso-border-top-alt: solid #D9D9D9 .5pt; mso-border-left-alt: solid #D9D9D9 .5pt; mso-border-alt: solid #D9D9D9 .5pt; background: #DAEEF3; padding: 0in 5.4pt 0in 5.4pt; height: 15.0pt;" nowrap="nowrap" valign="top" width="138">

10,000.00

#D9D9D9 1.0pt; border-top: none; mso-border-top-alt: solid #D9D9D9 .5pt; mso-border-alt: solid #D9D9D9 .5pt; padding: 0in 5.4pt 0in 5.4pt; height: 15.0pt;" nowrap="nowrap" valign="top" width="51">
#D9D9D9 1.0pt; border-right: solid #D9D9D9 1.0pt; mso-border-top-alt: solid #D9D9D9 .5pt; mso-border-left-alt: solid #D9D9D9 .5pt; mso-border-alt: solid #D9D9D9 .5pt; padding: 0in 5.4pt 0in 5.4pt; height: 15.0pt;" nowrap="nowrap" valign="top" width="378">

Cover to Cover Children Writing Competition

#D9D9D9 1.0pt; border-right: solid #D9D9D9 1.0pt; mso-border-top-alt: solid #D9D9D9 .5pt; mso-border-left-alt: solid #D9D9D9 .5pt; mso-border-alt: solid #D9D9D9 .5pt; background: #DAEEF3; padding: 0in 5.4pt 0in 5.4pt; height: 15.0pt;" nowrap="nowrap" valign="top" width="138">

10,000.00

#D9D9D9 1.0pt; border-top: none; mso-border-top-alt: solid #D9D9D9 .5pt; mso-border-alt: solid #D9D9D9 .5pt; padding: 0in 5.4pt 0in 5.4pt; height: 15.0pt;" nowrap="nowrap" valign="top" width="51">
#D9D9D9 1.0pt; border-right: solid #D9D9D9 1.0pt; mso-border-top-alt: solid #D9D9D9 .5pt; mso-border-left-alt: solid #D9D9D9 .5pt; mso-border-alt: solid #D9D9D9 .5pt; padding: 0in 5.4pt 0in 5.4pt; height: 15.0pt;" nowrap="nowrap" valign="top" width="378">

CHIPAWO Children Arts Education Programme

#D9D9D9 1.0pt; border-right: solid #D9D9D9 1.0pt; mso-border-top-alt: solid #D9D9D9 .5pt; mso-border-left-alt: solid #D9D9D9 .5pt; mso-border-alt: solid #D9D9D9 .5pt; background: #DAEEF3; padding: 0in 5.4pt 0in 5.4pt; height: 15.0pt;" nowrap="nowrap" valign="top" width="138">

10,000.00

#D9D9D9 1.0pt; border-top: none; mso-border-top-alt: solid #D9D9D9 .5pt; mso-border-alt: solid #D9D9D9 .5pt; padding: 0in 5.4pt 0in 5.4pt; height: 15.0pt;" nowrap="nowrap" valign="top" width="51">
#D9D9D9 1.0pt; border-right: solid #D9D9D9 1.0pt; mso-border-top-alt: solid #D9D9D9 .5pt; mso-border-left-alt: solid #D9D9D9 .5pt; mso-border-alt: solid #D9D9D9 .5pt; padding: 0in 5.4pt 0in 5.4pt; height: 15.0pt;" nowrap="nowrap" valign="top" width="378">

Umkhathi Theatre Children Arts Education Programme

#D9D9D9 1.0pt; border-right: solid #D9D9D9 1.0pt; mso-border-top-alt: solid #D9D9D9 .5pt; mso-border-left-alt: solid #D9D9D9 .5pt; mso-border-alt: solid #D9D9D9 .5pt; background: #DAEEF3; padding: 0in 5.4pt 0in 5.4pt; height: 15.0pt;" nowrap="nowrap" valign="top" width="138">

10,000.00

#D9D9D9 1.0pt; border-top: none; mso-border-top-alt: solid #D9D9D9 .5pt; mso-border-alt: solid #D9D9D9 .5pt; padding: 0in 5.4pt 0in 5.4pt; height: 15.0pt;" nowrap="nowrap" valign="top" width="51">
#D9D9D9 1.0pt; border-right: solid #D9D9D9 1.0pt; mso-border-top-alt: solid #D9D9D9 .5pt; mso-border-left-alt: solid #D9D9D9 .5pt; mso-border-alt: solid #D9D9D9 .5pt; padding: 0in 5.4pt 0in 5.4pt; height: 15.0pt;" nowrap="nowrap" valign="top" width="378">

International Images Film Festival

#D9D9D9 1.0pt; border-right: solid #D9D9D9 1.0pt; mso-border-top-alt: solid #D9D9D9 .5pt; mso-border-left-alt: solid #D9D9D9 .5pt; mso-border-alt: solid #D9D9D9 .5pt; background: #DAEEF3; padding: 0in 5.4pt 0in 5.4pt; height: 15.0pt;" nowrap="nowrap" valign="top" width="138">

10,000.00

#D9D9D9 1.0pt; border-top: none; mso-border-top-alt: solid #D9D9D9 .5pt; mso-border-alt: solid #D9D9D9 .5pt; padding: 0in 5.4pt 0in 5.4pt; height: 15.0pt;" nowrap="nowrap" valign="top" width="51">
#D9D9D9 1.0pt; border-right: solid #D9D9D9 1.0pt; mso-border-top-alt: solid #D9D9D9 .5pt; mso-border-left-alt: solid #D9D9D9 .5pt; mso-border-alt: solid #D9D9D9 .5pt; padding: 0in 5.4pt 0in 5.4pt; height: 15.0pt;" nowrap="nowrap" valign="top" width="378">

Intwasa Arts Festival (Bulawayo)

#D9D9D9 1.0pt; border-right: solid #D9D9D9 1.0pt; mso-border-top-alt: solid #D9D9D9 .5pt; mso-border-left-alt: solid #D9D9D9 .5pt; mso-border-alt: solid #D9D9D9 .5pt; background: #DAEEF3; padding: 0in 5.4pt 0in 5.4pt; height: 15.0pt;" nowrap="nowrap" valign="top" width="138">

10,000.00

#D9D9D9 1.0pt; border-top: none; mso-border-top-alt: solid #D9D9D9 .5pt; mso-border-alt: solid #D9D9D9 .5pt; padding: 0in 5.4pt 0in 5.4pt; height: 15.0pt;" nowrap="nowrap" valign="top" width="51">
#D9D9D9 1.0pt; border-right: solid #D9D9D9 1.0pt; mso-border-top-alt: solid #D9D9D9 .5pt; mso-border-left-alt: solid #D9D9D9 .5pt; mso-border-alt: solid #D9D9D9 .5pt; padding: 0in 5.4pt 0in 5.4pt; height: 15.0pt;" nowrap="nowrap" valign="top" width="378">

Traditional Musical Instruments for Schools

#D9D9D9 1.0pt; border-right: solid #D9D9D9 1.0pt; mso-border-top-alt: solid #D9D9D9 .5pt; mso-border-left-alt: solid #D9D9D9 .5pt; mso-border-alt: solid #D9D9D9 .5pt; background: #DAEEF3; padding: 0in 5.4pt 0in 5.4pt; height: 15.0pt;" nowrap="nowrap" valign="top" width="138">

2,000.00

#D9D9D9 1.0pt; border-top: none; mso-border-top-alt: solid #D9D9D9 .5pt; mso-border-alt: solid #D9D9D9 .5pt; padding: 0in 5.4pt 0in 5.4pt; height: 15.0pt;" nowrap="nowrap" valign="top" width="51">
#D9D9D9 1.0pt; border-right: solid #D9D9D9 1.0pt; mso-border-top-alt: solid #D9D9D9 .5pt; mso-border-left-alt: solid #D9D9D9 .5pt; mso-border-alt: solid #D9D9D9 .5pt; padding: 0in 5.4pt 0in 5.4pt; height: 15.0pt;" nowrap="nowrap" valign="top" width="378">

Great Musicians of my time

#D9D9D9 1.0pt; border-right: solid #D9D9D9 1.0pt; mso-border-top-alt: solid #D9D9D9 .5pt; mso-border-left-alt: solid #D9D9D9 .5pt; mso-border-alt: solid #D9D9D9 .5pt; background: #DAEEF3; padding: 0in 5.4pt 0in 5.4pt; height: 15.0pt;" nowrap="nowrap" valign="top" width="138">

5,000.00

#D9D9D9 1.0pt; border-top: none; mso-border-top-alt: solid #D9D9D9 .5pt; mso-border-alt: solid #D9D9D9 .5pt; padding: 0in 5.4pt 0in 5.4pt; height: 15.0pt;" nowrap="nowrap" valign="top" width="51">
#D9D9D9 1.0pt; border-right: solid #D9D9D9 1.0pt; mso-border-top-alt: solid #D9D9D9 .5pt; mso-border-left-alt: solid #D9D9D9 .5pt; mso-border-alt: solid #D9D9D9 .5pt; padding: 0in 5.4pt 0in 5.4pt; height: 15.0pt;" nowrap="nowrap" valign="top" width="378">

Kumakomoyo Prisons Arts festival (Mutare)

#D9D9D9 1.0pt; border-right: solid #D9D9D9 1.0pt; mso-border-top-alt: solid #D9D9D9 .5pt; mso-border-left-alt: solid #D9D9D9 .5pt; mso-border-alt: solid #D9D9D9 .5pt; background: #DAEEF3; padding: 0in 5.4pt 0in 5.4pt; height: 15.0pt;" nowrap="nowrap" valign="top" width="138">

6,000.00

#D9D9D9 1.0pt; border-top: none; mso-border-top-alt: solid #D9D9D9 .5pt; mso-border-alt: solid #D9D9D9 .5pt; padding: 0in 5.4pt 0in 5.4pt; height: 15.0pt;" nowrap="nowrap" valign="top" width="51">
#D9D9D9 1.0pt; border-right: solid #D9D9D9 1.0pt; mso-border-top-alt: solid #D9D9D9 .5pt; mso-border-left-alt: solid #D9D9D9 .5pt; mso-border-alt: solid #D9D9D9 .5pt; padding: 0in 5.4pt 0in 5.4pt; height: 15.0pt;" nowrap="nowrap" valign="top" width="378">

Shangano Arts Festival (Hwange)

#D9D9D9 1.0pt; border-right: solid #D9D9D9 1.0pt; mso-border-top-alt: solid #D9D9D9 .5pt; mso-border-left-alt: solid #D9D9D9 .5pt; mso-border-alt: solid #D9D9D9 .5pt; background: #DAEEF3; padding: 0in 5.4pt 0in 5.4pt; height: 15.0pt;" nowrap="nowrap" valign="top" width="138">

6,000.00

#D9D9D9 1.0pt; border-top: none; mso-border-top-alt: solid #D9D9D9 .5pt; mso-border-alt: solid #D9D9D9 .5pt; padding: 0in 5.4pt 0in 5.4pt; height: 15.0pt;" nowrap="nowrap" valign="top" width="51">
#D9D9D9 1.0pt; border-right: solid #D9D9D9 1.0pt; mso-border-top-alt: solid #D9D9D9 .5pt; mso-border-left-alt: solid #D9D9D9 .5pt; mso-border-alt: solid #D9D9D9 .5pt; padding: 0in 5.4pt 0in 5.4pt; height: 15.0pt;" nowrap="nowrap" valign="top" width="378">

Rainbow Arts Festival (Gwanda)

#D9D9D9 1.0pt; border-right: solid #D9D9D9 1.0pt; mso-border-top-alt: solid #D9D9D9 .5pt; mso-border-left-alt: solid #D9D9D9 .5pt; mso-border-alt: solid #D9D9D9 .5pt; background: #DAEEF3; padding: 0in 5.4pt 0in 5.4pt; height: 15.0pt;" nowrap="nowrap" valign="top" width="138">

6,000.00

#D9D9D9 1.0pt; border-top: none; mso-border-top-alt: solid #D9D9D9 .5pt; mso-border-alt: solid #D9D9D9 .5pt; padding: 0in 5.4pt 0in 5.4pt; height: 15.0pt;" nowrap="nowrap" valign="top" width="51">
#D9D9D9 1.0pt; border-right: solid #D9D9D9 1.0pt; mso-border-top-alt: solid #D9D9D9 .5pt; mso-border-left-alt: solid #D9D9D9 .5pt; mso-border-alt: solid #D9D9D9 .5pt; padding: 0in 5.4pt 0in 5.4pt; height: 15.0pt;" nowrap="nowrap" valign="top" width="378">

Dzimbahwe Arts Festival (Masvingo)

#D9D9D9 1.0pt; border-right: solid #D9D9D9 1.0pt; mso-border-top-alt: solid #D9D9D9 .5pt; mso-border-left-alt: solid #D9D9D9 .5pt; mso-border-alt: solid #D9D9D9 .5pt; background: #DAEEF3; padding: 0in 5.4pt 0in 5.4pt; height: 15.0pt;" nowrap="nowrap" valign="top" width="138">

6,000.00

#D9D9D9 1.0pt; border-top: none; mso-border-top-alt: solid #D9D9D9 .5pt; mso-border-alt: solid #D9D9D9 .5pt; padding: 0in 5.4pt 0in 5.4pt; height: 15.0pt;" nowrap="nowrap" valign="top" width="51">
#D9D9D9 1.0pt; border-right: solid #D9D9D9 1.0pt; mso-border-top-alt: solid #D9D9D9 .5pt; mso-border-left-alt: solid #D9D9D9 .5pt; mso-border-alt: solid #D9D9D9 .5pt; padding: 0in 5.4pt 0in 5.4pt; height: 15.0pt;" nowrap="nowrap" valign="top" width="378">

Emerging Arts and Arts Association Governance Enhancement

#D9D9D9 1.0pt; border-right: solid #D9D9D9 1.0pt; mso-border-top-alt: solid #D9D9D9 .5pt; mso-border-left-alt: solid #D9D9D9 .5pt; mso-border-alt: solid #D9D9D9 .5pt; background: #DAEEF3; padding: 0in 5.4pt 0in 5.4pt; height: 15.0pt;" nowrap="nowrap" valign="top" width="138">

12,000.00

#D9D9D9 1.0pt; border-top: none; mso-border-top-alt: solid #D9D9D9 .5pt; mso-border-alt: solid #D9D9D9 .5pt; padding: 0in 5.4pt 0in 5.4pt; height: 15.0pt;" nowrap="nowrap" valign="top" width="51">
#D9D9D9 1.0pt; border-right: solid #D9D9D9 1.0pt; mso-border-top-alt: solid #D9D9D9 .5pt; mso-border-left-alt: solid #D9D9D9 .5pt; mso-border-alt: solid #D9D9D9 .5pt; padding: 0in 5.4pt 0in 5.4pt; height: 15.0pt;" nowrap="nowrap" valign="top" width="378">

UNWTO 2013 (Festivals & Cultural Events)

#D9D9D9 1.0pt; border-right: solid #D9D9D9 1.0pt; mso-border-top-alt: solid #D9D9D9 .5pt; mso-border-left-alt: solid #D9D9D9 .5pt; mso-border-alt: solid #D9D9D9 .5pt; background: #DAEEF3; padding: 0in 5.4pt 0in 5.4pt; height: 15.0pt;" nowrap="nowrap" valign="top" width="138">

15,000.00

#D9D9D9 1.0pt; border-top: none; mso-border-top-alt: solid #D9D9D9 .5pt; mso-border-alt: solid #D9D9D9 .5pt; padding: 0in 5.4pt 0in 5.4pt; height: 15.0pt;" nowrap="nowrap" valign="top" width="51">
#D9D9D9 1.0pt; border-right: solid #D9D9D9 1.0pt; mso-border-top-alt: solid #D9D9D9 .5pt; mso-border-left-alt: solid #D9D9D9 .5pt; mso-border-alt: solid #D9D9D9 .5pt; padding: 0in 5.4pt 0in 5.4pt; height: 15.0pt;" nowrap="nowrap" valign="top" width="378">

National Arts Merits Awards (NAMA)

#D9D9D9 1.0pt; border-right: solid #D9D9D9 1.0pt; mso-border-top-alt: solid #D9D9D9 .5pt; mso-border-left-alt: solid #D9D9D9 .5pt; mso-border-alt: solid #D9D9D9 .5pt; background: #DAEEF3; padding: 0in 5.4pt 0in 5.4pt; height: 15.0pt;" nowrap="nowrap" valign="top" width="138">

15,000.00

#D9D9D9 1.0pt; border-top: none; mso-border-top-alt: solid #D9D9D9 .5pt; mso-border-alt: solid #D9D9D9 .5pt; padding: 0in 5.4pt 0in 5.4pt; height: 15.0pt;" nowrap="nowrap" valign="top" width="51">
#D9D9D9 1.0pt; border-right: solid #D9D9D9 1.0pt; mso-border-top-alt: solid #D9D9D9 .5pt; mso-border-left-alt: solid #D9D9D9 .5pt; mso-border-alt: solid #D9D9D9 .5pt; padding: 0in 5.4pt 0in 5.4pt; height: 15.0pt;" nowrap="nowrap" valign="top" width="378">

Pakare Paye Solo Arts Festival (Norton)

#D9D9D9 1.0pt; border-right: solid #D9D9D9 1.0pt; mso-border-top-alt: solid #D9D9D9 .5pt; mso-border-left-alt: solid #D9D9D9 .5pt; mso-border-alt: solid #D9D9D9 .5pt; background: #DAEEF3; padding: 0in 5.4pt 0in 5.4pt; height: 15.0pt;" nowrap="nowrap" valign="top" width="138">

5,000.00

#D9D9D9 1.0pt; border-top: none; mso-border-top-alt: solid #D9D9D9 .5pt; mso-border-alt: solid #D9D9D9 .5pt; padding: 0in 5.4pt 0in 5.4pt; height: 15.0pt;" nowrap="nowrap" valign="top" width="51">
#D9D9D9 1.0pt; border-right: solid #D9D9D9 1.0pt; mso-border-top-alt: solid #D9D9D9 .5pt; mso-border-left-alt: solid #D9D9D9 .5pt; mso-border-alt: solid #D9D9D9 .5pt; padding: 0in 5.4pt 0in 5.4pt; height: 15.0pt;" nowrap="nowrap" valign="top" width="378">

IYASA High school Arts talent search programme

#D9D9D9 1.0pt; border-right: solid #D9D9D9 1.0pt; mso-border-top-alt: solid #D9D9D9 .5pt; mso-border-left-alt: solid #D9D9D9 .5pt; mso-border-alt: solid #D9D9D9 .5pt; background: #DAEEF3; padding: 0in 5.4pt 0in 5.4pt; height: 15.0pt;" nowrap="nowrap" valign="top" width="138">

10,000.00

#D9D9D9 1.0pt; border-top: none; mso-border-top-alt: solid #D9D9D9 .5pt; mso-border-alt: solid #D9D9D9 .5pt; padding: 0in 5.4pt 0in 5.4pt; height: 15.0pt;" nowrap="nowrap" valign="top" width="51">
#D9D9D9 1.0pt; border-right: solid #D9D9D9 1.0pt; mso-border-top-alt: solid #D9D9D9 .5pt; mso-border-left-alt: solid #D9D9D9 .5pt; mso-border-alt: solid #D9D9D9 .5pt; padding: 0in 5.4pt 0in 5.4pt; height: 15.0pt;" nowrap="nowrap" valign="top" width="378">

StarBrite National Talent Search Programme

#D9D9D9 1.0pt; border-right: solid #D9D9D9 1.0pt; mso-border-top-alt: solid #D9D9D9 .5pt; mso-border-left-alt: solid #D9D9D9 .5pt; mso-border-alt: solid #D9D9D9 .5pt; background: #DAEEF3; padding: 0in 5.4pt 0in 5.4pt; height: 15.0pt;" nowrap="nowrap" valign="top" width="138">

15,000.00

#D9D9D9 1.0pt; border-top: none; mso-border-top-alt: solid #D9D9D9 .5pt; mso-border-alt: solid #D9D9D9 .5pt; padding: 0in 5.4pt 0in 5.4pt; height: 15.0pt;" nowrap="nowrap" valign="top" width="51">
#D9D9D9 1.0pt; border-right: solid #D9D9D9 1.0pt; mso-border-top-alt: solid #D9D9D9 .5pt; mso-border-left-alt: solid #D9D9D9 .5pt; mso-border-alt: solid #D9D9D9 .5pt; padding: 0in 5.4pt 0in 5.4pt; height: 15.0pt;" nowrap="nowrap" valign="top" width="378">

National Art Gallery Venice Biennale

#D9D9D9 1.0pt; border-right: solid #D9D9D9 1.0pt; mso-border-top-alt: solid #D9D9D9 .5pt; mso-border-left-alt: solid #D9D9D9 .5pt; mso-border-alt: solid #D9D9D9 .5pt; background: #DAEEF3; padding: 0in 5.4pt 0in 5.4pt; height: 15.0pt;" nowrap="nowrap" valign="top" width="138">

10,000.00

#D9D9D9 1.0pt; border-top: none; mso-border-top-alt: solid #D9D9D9 .5pt; mso-border-alt: solid #D9D9D9 .5pt; padding: 0in 5.4pt 0in 5.4pt; height: 15.0pt;" nowrap="nowrap" valign="top" width="51">
#D9D9D9 1.0pt; border-right: solid #D9D9D9 1.0pt; mso-border-top-alt: solid #D9D9D9 .5pt; mso-border-left-alt: solid #D9D9D9 .5pt; mso-border-alt: solid #D9D9D9 .5pt; padding: 0in 5.4pt 0in 5.4pt; height: 15.0pt;" nowrap="nowrap" valign="top" width="378">

Intellectual Property Rights Training Workshops

#D9D9D9 1.0pt; border-right: solid #D9D9D9 1.0pt; mso-border-top-alt: solid #D9D9D9 .5pt; mso-border-left-alt: solid #D9D9D9 .5pt; mso-border-alt: solid #D9D9D9 .5pt; background: #DAEEF3; padding: 0in 5.4pt 0in 5.4pt; height: 15.0pt;" nowrap="nowrap" valign="top" width="138">

5,000.00

#D9D9D9 1.0pt; border-top: none; mso-border-top-alt: solid #D9D9D9 .5pt; mso-border-alt: solid #D9D9D9 .5pt; padding: 0in 5.4pt 0in 5.4pt; height: 15.0pt;" nowrap="nowrap" valign="top" width="51">
#D9D9D9 1.0pt; border-right: solid #D9D9D9 1.0pt; mso-border-top-alt: solid #D9D9D9 .5pt; mso-border-left-alt: solid #D9D9D9 .5pt; mso-border-alt: solid #D9D9D9 .5pt; padding: 0in 5.4pt 0in 5.4pt; height: 15.0pt;" nowrap="nowrap" valign="top" width="378">

Artists Rights Awareness Campaigns

#D9D9D9 1.0pt; border-right: solid #D9D9D9 1.0pt; mso-border-top-alt: solid #D9D9D9 .5pt; mso-border-left-alt: solid #D9D9D9 .5pt; mso-border-alt: solid #D9D9D9 .5pt; background: #DAEEF3; padding: 0in 5.4pt 0in 5.4pt; height: 15.0pt;" nowrap="nowrap" valign="top" width="138">

5,000.00

#D9D9D9 1.0pt; border-top: none; mso-border-top-alt: solid #D9D9D9 .5pt; mso-border-alt: solid #D9D9D9 .5pt; padding: 0in 5.4pt 0in 5.4pt; height: 15.0pt;" nowrap="nowrap" valign="top" width="51">
#D9D9D9 1.0pt; border-right: solid #D9D9D9 1.0pt; mso-border-top-alt: solid #D9D9D9 .5pt; mso-border-left-alt: solid #D9D9D9 .5pt; mso-border-alt: solid #D9D9D9 .5pt; padding: 0in 5.4pt 0in 5.4pt; height: 15.0pt;" nowrap="nowrap" valign="top" width="378">

Training partnerships with EUNIC institutes

#D9D9D9 1.0pt; border-right: solid #D9D9D9 1.0pt; mso-border-top-alt: solid #D9D9D9 .5pt; mso-border-left-alt: solid #D9D9D9 .5pt; mso-border-alt: solid #D9D9D9 .5pt; background: #DAEEF3; padding: 0in 5.4pt 0in 5.4pt; height: 15.0pt;" nowrap="nowrap" valign="top" width="138">

10,000.00

#D9D9D9 1.0pt; border-top: none; mso-border-top-alt: solid #D9D9D9 .5pt; mso-border-alt: solid #D9D9D9 .5pt; padding: 0in 5.4pt 0in 5.4pt; height: 15.0pt;" nowrap="nowrap" valign="top" width="51">
#D9D9D9 1.0pt; border-right: solid #D9D9D9 1.0pt; mso-border-top-alt: solid #D9D9D9 .5pt; mso-border-left-alt: solid #D9D9D9 .5pt; mso-border-alt: solid #D9D9D9 .5pt; padding: 0in 5.4pt 0in 5.4pt; height: 15.0pt;" nowrap="nowrap" valign="top" width="378">

NACZ National Arts and Culture Indaba

#D9D9D9 1.0pt; border-right: solid #D9D9D9 1.0pt; mso-border-top-alt: solid #D9D9D9 .5pt; mso-border-left-alt: solid #D9D9D9 .5pt; mso-border-alt: solid #D9D9D9 .5pt; background: #DAEEF3; padding: 0in 5.4pt 0in 5.4pt; height: 15.0pt;" nowrap="nowrap" valign="top" width="138">

15,000.00

#D9D9D9 1.0pt; border-top: none; mso-border-top-alt: solid #D9D9D9 .5pt; mso-border-alt: solid #D9D9D9 .5pt; padding: 0in 5.4pt 0in 5.4pt; height: 15.0pt;" nowrap="nowrap" valign="top" width="51">
#D9D9D9 1.0pt; border-right: solid #D9D9D9 1.0pt; mso-border-top-alt: solid #D9D9D9 .5pt; mso-border-left-alt: solid #D9D9D9 .5pt; mso-border-alt: solid #D9D9D9 .5pt; padding: 0in 5.4pt 0in 5.4pt; height: 15.0pt;" nowrap="nowrap" valign="top" width="378">

MOESAC Cultural Policy Awareness Programme

#D9D9D9 1.0pt; border-right: solid #D9D9D9 1.0pt; mso-border-top-alt: solid #D9D9D9 .5pt; mso-border-left-alt: solid #D9D9D9 .5pt; mso-border-alt: solid #D9D9D9 .5pt; background: #DAEEF3; padding: 0in 5.4pt 0in 5.4pt; height: 15.0pt;" nowrap="nowrap" valign="top" width="138">

10,000.00

#D9D9D9 1.0pt; border-top: none; mso-border-top-alt: solid #D9D9D9 .5pt; mso-border-alt: solid #D9D9D9 .5pt; padding: 0in 5.4pt 0in 5.4pt; height: 15.0pt;" nowrap="nowrap" valign="top" width="51">
#D9D9D9 1.0pt; border-right: solid #D9D9D9 1.0pt; mso-border-top-alt: solid #D9D9D9 .5pt; mso-border-left-alt: solid #D9D9D9 .5pt; mso-border-alt: solid #D9D9D9 .5pt; padding: 0in 5.4pt 0in 5.4pt; height: 15.0pt;" nowrap="nowrap" valign="top" width="378">

Charles Mungoshi's Book Publishing Project

#D9D9D9 1.0pt; border-right: solid #D9D9D9 1.0pt; mso-border-top-alt: solid #D9D9D9 .5pt; mso-border-left-alt: solid #D9D9D9 .5pt; mso-border-alt: solid #D9D9D9 .5pt; background: #DAEEF3; padding: 0in 5.4pt 0in 5.4pt; height: 15.0pt;" nowrap="nowrap" valign="top" width="138">

5,000.00

#D9D9D9 1.0pt; border-top: none; mso-border-top-alt: solid #D9D9D9 .5pt; mso-border-alt: solid #D9D9D9 .5pt; padding: 0in 5.4pt 0in 5.4pt; height: 15.0pt;" nowrap="nowrap" valign="top" width="51">
#D9D9D9 1.0pt; border-right: solid #D9D9D9 1.0pt; mso-border-top-alt: solid #D9D9D9 .5pt; mso-border-left-alt: solid #D9D9D9 .5pt; mso-border-alt: solid #D9D9D9 .5pt; padding: 0in 5.4pt 0in 5.4pt; height: 15.0pt;" nowrap="nowrap" valign="top" width="378">

Music Recording Programme

#D9D9D9 1.0pt; border-right: solid #D9D9D9 1.0pt; mso-border-top-alt: solid #D9D9D9 .5pt; mso-border-left-alt: solid #D9D9D9 .5pt; mso-border-alt: solid #D9D9D9 .5pt; background: #DAEEF3; padding: 0in 5.4pt 0in 5.4pt; height: 15.0pt;" nowrap="nowrap" valign="top" width="138">

15,000.00

#D9D9D9 1.0pt; border-top: none; mso-border-top-alt: solid #D9D9D9 .5pt; mso-border-alt: solid #D9D9D9 .5pt; padding: 0in 5.4pt 0in 5.4pt; height: 15.0pt;" nowrap="nowrap" valign="top" width="51">
#D9D9D9 1.0pt; border-right: solid #D9D9D9 1.0pt; mso-border-top-alt: solid #D9D9D9 .5pt; mso-border-left-alt: solid #D9D9D9 .5pt; mso-border-alt: solid #D9D9D9 .5pt; padding: 0in 5.4pt 0in 5.4pt; height: 15.0pt;" nowrap="nowrap" valign="top" width="378">

Website Mapping of Arts and Culture Activities in Zimbabwe

#D9D9D9 1.0pt; border-right: solid #D9D9D9 1.0pt; mso-border-top-alt: solid #D9D9D9 .5pt; mso-border-left-alt: solid #D9D9D9 .5pt; mso-border-alt: solid #D9D9D9 .5pt; background: #DAEEF3; padding: 0in 5.4pt 0in 5.4pt; height: 15.0pt;" nowrap="nowrap" valign="top" width="138">

10,000.00

#D9D9D9 1.0pt; border-top: none; mso-border-top-alt: solid #D9D9D9 .5pt; mso-border-alt: solid #D9D9D9 .5pt; padding: 0in 5.4pt 0in 5.4pt; height: 15.0pt;" nowrap="nowrap" valign="top" width="51">
#D9D9D9 1.0pt; border-right: solid #D9D9D9 1.0pt; mso-border-top-alt: solid #D9D9D9 .5pt; mso-border-left-alt: solid #D9D9D9 .5pt; mso-border-alt: solid #D9D9D9 .5pt; padding: 0in 5.4pt 0in 5.4pt; height: 15.0pt;" nowrap="nowrap" valign="top" width="378">

Culture Sector Publicity Materials

#D9D9D9 1.0pt; border-right: solid #D9D9D9 1.0pt; mso-border-top-alt: solid #D9D9D9 .5pt; mso-border-left-alt: solid #D9D9D9 .5pt; mso-border-alt: solid #D9D9D9 .5pt; background: #DAEEF3; padding: 0in 5.4pt 0in 5.4pt; height: 15.0pt;" nowrap="nowrap" valign="top" width="138">

3,500.00

#D9D9D9 1.0pt; border-top: none; mso-border-top-alt: solid #D9D9D9 .5pt; mso-border-alt: solid #D9D9D9 .5pt; padding: 0in 5.4pt 0in 5.4pt; height: 15.0pt;" nowrap="nowrap" valign="top" width="51">
#D9D9D9 1.0pt; border-right: solid #D9D9D9 1.0pt; mso-border-top-alt: solid #D9D9D9 .5pt; mso-border-left-alt: solid #D9D9D9 .5pt; mso-border-alt: solid #D9D9D9 .5pt; padding: 0in 5.4pt 0in 5.4pt; height: 15.0pt;" nowrap="nowrap" valign="top" width="378">

Civil Society Participation

#D9D9D9 1.0pt; border-right: solid #D9D9D9 1.0pt; mso-border-top-alt: solid #D9D9D9 .5pt; mso-border-left-alt: solid #D9D9D9 .5pt; mso-border-alt: solid #D9D9D9 .5pt; background: #DAEEF3; padding: 0in 5.4pt 0in 5.4pt; height: 15.0pt;" nowrap="nowrap" valign="top" width="138">

2,000.00

#D9D9D9 1.0pt; border-top: none; mso-border-top-alt: solid #D9D9D9 .5pt; mso-border-alt: solid #D9D9D9 .5pt; padding: 0in 5.4pt 0in 5.4pt; height: 15.0pt;" nowrap="nowrap" valign="top" width="51">
#D9D9D9 1.0pt; border-right: solid #D9D9D9 1.0pt; mso-border-top-alt: solid #D9D9D9 .5pt; mso-border-left-alt: solid #D9D9D9 .5pt; mso-border-alt: solid #D9D9D9 .5pt; padding: 0in 5.4pt 0in 5.4pt; height: 15.0pt;" nowrap="nowrap" valign="top" width="378">

TOTAL

#D9D9D9 1.0pt; border-right: solid #D9D9D9 1.0pt; mso-border-top-alt: solid #D9D9D9 .5pt; mso-border-left-alt: solid #D9D9D9 .5pt; mso-border-alt: solid #D9D9D9 .5pt; background: #DAEEF3; padding: 0in 5.4pt 0in 5.4pt; height: 15.0pt;" nowrap="nowrap" valign="top" width="138">

263,500.00

#D9D9D9 1.0pt; border-top: none; mso-border-top-alt: solid #D9D9D9 .5pt; mso-border-alt: solid #D9D9D9 .5pt; padding: 0in 5.4pt 0in 5.4pt; height: 15.0pt;" nowrap="nowrap" valign="top" width="51">
#D9D9D9 1.0pt; border-right: solid #D9D9D9 1.0pt; mso-border-top-alt: solid #D9D9D9 .5pt; mso-border-left-alt: solid #D9D9D9 .5pt; mso-border-alt: solid #D9D9D9 .5pt; padding: 0in 5.4pt 0in 5.4pt; height: 15.0pt;" nowrap="nowrap" valign="top" width="378">

C0-funding for other culture sector development partnerships

#D9D9D9 1.0pt; border-right: solid #D9D9D9 1.0pt; mso-border-top-alt: solid #D9D9D9 .5pt; mso-border-left-alt: solid #D9D9D9 .5pt; mso-border-alt: solid #D9D9D9 .5pt; background: #DAEEF3; padding: 0in 5.4pt 0in 5.4pt; height: 15.0pt;" nowrap="nowrap" valign="top" width="138">

50,000.00

#D9D9D9 1.0pt; border-top: none; mso-border-top-alt: solid #D9D9D9 .5pt; mso-border-alt: solid #D9D9D9 .5pt; padding: 0in 5.4pt 0in 5.4pt; height: 15.0pt;" nowrap="nowrap" valign="top" width="51">
#D9D9D9 1.0pt; border-right: solid #D9D9D9 1.0pt; mso-border-top-alt: solid #D9D9D9 .5pt; mso-border-left-alt: solid #D9D9D9 .5pt; mso-border-alt: solid #D9D9D9 .5pt; padding: 0in 5.4pt 0in 5.4pt; height: 15.0pt;" nowrap="nowrap" valign="top" width="378">

GRAND TOTAL

#D9D9D9 1.0pt; border-right: solid #D9D9D9 1.0pt; mso-border-top-alt: solid #D9D9D9 .5pt; mso-border-left-alt: solid #D9D9D9 .5pt; mso-border-alt: solid #D9D9D9 .5pt; background: #DAEEF3; padding: 0in 5.4pt 0in 5.4pt; height: 15.0pt;" nowrap="nowrap" valign="top" width="138">

313,500.00
Below is a list of projects approved through for the grants programme assessed by TACE and the Board
#D9D9D9 1.0pt; mso-border-alt: solid #D9D9D9 .5pt; background: #DAEEF3; padding: 0in 5.4pt 0in 5.4pt; height: 35.5pt;" nowrap="nowrap" valign="bottom" width="48">

#D9D9D9 1.0pt; border-left: none; mso-border-left-alt: solid #D9D9D9 .5pt; mso-border-alt: solid #D9D9D9 .5pt; background: #DAEEF3; padding: 0in 5.4pt 0in 5.4pt; height: 35.5pt;" nowrap="nowrap" valign="bottom" width="373">

Project Name

#D9D9D9 1.0pt; border-left: none; mso-border-left-alt: solid #D9D9D9 .5pt; mso-border-alt: solid #D9D9D9 .5pt; background: #DAEEF3; padding: 0in 5.4pt 0in 5.4pt; height: 35.5pt;" nowrap="nowrap" valign="bottom" width="144">

Grant (US$)

#D9D9D9 1.0pt; border-top: none; mso-border-top-alt: solid #D9D9D9 .5pt; mso-border-alt: solid #D9D9D9 .5pt; padding: 0in 5.4pt 0in 5.4pt; height: 12.75pt;" nowrap="nowrap" valign="bottom" width="48">
#D9D9D9 1.0pt; border-right: solid #D9D9D9 1.0pt; mso-border-top-alt: solid #D9D9D9 .5pt; mso-border-left-alt: solid #D9D9D9 .5pt; mso-border-alt: solid #D9D9D9 .5pt; padding: 0in 5.4pt 0in 5.4pt; height: 12.75pt;" nowrap="nowrap" valign="bottom" width="373">

Promoting Art Development Among Children In Difficult Circumstances

#D9D9D9 1.0pt; border-right: solid #D9D9D9 1.0pt; mso-border-top-alt: solid #D9D9D9 .5pt; mso-border-left-alt: solid #D9D9D9 .5pt; mso-border-alt: solid #D9D9D9 .5pt; background: #DAEEF3; padding: 0in 5.4pt 0in 5.4pt; height: 12.75pt;" nowrap="nowrap" valign="bottom" width="144">

5,000.00

#D9D9D9 1.0pt; border-top: none; mso-border-top-alt: solid #D9D9D9 .5pt; mso-border-alt: solid #D9D9D9 .5pt; padding: 0in 5.4pt 0in 5.4pt; height: 12.75pt;" nowrap="nowrap" valign="bottom" width="48">
#D9D9D9 1.0pt; border-right: solid #D9D9D9 1.0pt; mso-border-top-alt: solid #D9D9D9 .5pt; mso-border-left-alt: solid #D9D9D9 .5pt; mso-border-alt: solid #D9D9D9 .5pt; padding: 0in 5.4pt 0in 5.4pt; height: 12.75pt;" nowrap="nowrap" valign="bottom" width="373">

Sabhuku Vhara Zipi Part 2

#D9D9D9 1.0pt; border-right: solid #D9D9D9 1.0pt; mso-border-top-alt: solid #D9D9D9 .5pt; mso-border-left-alt: solid #D9D9D9 .5pt; mso-border-alt: solid #D9D9D9 .5pt; background: #DAEEF3; padding: 0in 5.4pt 0in 5.4pt; height: 12.75pt;" nowrap="nowrap" valign="bottom" width="144">

4,191.00

#D9D9D9 1.0pt; border-top: none; mso-border-top-alt: solid #D9D9D9 .5pt; mso-border-alt: solid #D9D9D9 .5pt; padding: 0in 5.4pt 0in 5.4pt; height: 12.75pt;" nowrap="nowrap" valign="bottom" width="48">
#D9D9D9 1.0pt; border-right: solid #D9D9D9 1.0pt; mso-border-top-alt: solid #D9D9D9 .5pt; mso-border-left-alt: solid #D9D9D9 .5pt; mso-border-alt: solid #D9D9D9 .5pt; padding: 0in 5.4pt 0in 5.4pt; height: 12.75pt;" nowrap="nowrap" valign="bottom" width="373">

Brown: Documentary on Andy Brown

#D9D9D9 1.0pt; border-right: solid #D9D9D9 1.0pt; mso-border-top-alt: solid #D9D9D9 .5pt; mso-border-left-alt: solid #D9D9D9 .5pt; mso-border-alt: solid #D9D9D9 .5pt; background: #DAEEF3; padding: 0in 5.4pt 0in 5.4pt; height: 12.75pt;" nowrap="nowrap" valign="bottom" width="144">

10,000.00

#D9D9D9 1.0pt; border-top: none; mso-border-top-alt: solid #D9D9D9 .5pt; mso-border-alt: solid #D9D9D9 .5pt; padding: 0in 5.4pt 0in 5.4pt; height: 12.75pt;" nowrap="nowrap" valign="bottom" width="48">
#D9D9D9 1.0pt; border-right: solid #D9D9D9 1.0pt; mso-border-top-alt: solid #D9D9D9 .5pt; mso-border-left-alt: solid #D9D9D9 .5pt; mso-border-alt: solid #D9D9D9 .5pt; padding: 0in 5.4pt 0in 5.4pt; height: 12.75pt;" nowrap="nowrap" valign="bottom" width="373">

Cecil John Rhodes Ndebele Cultural Village

#D9D9D9 1.0pt; border-right: solid #D9D9D9 1.0pt; mso-border-top-alt: solid #D9D9D9 .5pt; mso-border-left-alt: solid #D9D9D9 .5pt; mso-border-alt: solid #D9D9D9 .5pt; background: #DAEEF3; padding: 0in 5.4pt 0in 5.4pt; height: 12.75pt;" nowrap="nowrap" valign="bottom" width="144">

10,000.00

#D9D9D9 1.0pt; border-top: none; mso-border-top-alt: solid #D9D9D9 .5pt; mso-border-alt: solid #D9D9D9 .5pt; padding: 0in 5.4pt 0in 5.4pt; height: 12.75pt;" nowrap="nowrap" valign="bottom" width="48">
#D9D9D9 1.0pt; border-right: solid #D9D9D9 1.0pt; mso-border-top-alt: solid #D9D9D9 .5pt; mso-border-left-alt: solid #D9D9D9 .5pt; mso-border-alt: solid #D9D9D9 .5pt; padding: 0in 5.4pt 0in 5.4pt; height: 12.75pt;" nowrap="nowrap" valign="bottom" width="373">

English-Shona Science and Technology Dictionary

#D9D9D9 1.0pt; border-right: solid #D9D9D9 1.0pt; mso-border-top-alt: solid #D9D9D9 .5pt; mso-border-left-alt: solid #D9D9D9 .5pt; mso-border-alt: solid #D9D9D9 .5pt; background: #DAEEF3; padding: 0in 5.4pt 0in 5.4pt; height: 12.75pt;" nowrap="nowrap" valign="bottom" width="144">

10,800.00

#D9D9D9 1.0pt; border-top: none; mso-border-top-alt: solid #D9D9D9 .5pt; mso-border-alt: solid #D9D9D9 .5pt; padding: 0in 5.4pt 0in 5.4pt; height: 12.75pt;" nowrap="nowrap" valign="bottom" width="48">
#D9D9D9 1.0pt; border-right: solid #D9D9D9 1.0pt; mso-border-top-alt: solid #D9D9D9 .5pt; mso-border-left-alt: solid #D9D9D9 .5pt; mso-border-alt: solid #D9D9D9 .5pt; padding: 0in 5.4pt 0in 5.4pt; height: 12.75pt;" nowrap="nowrap" valign="bottom" width="373">

Rova Ngoma Mtavara

#D9D9D9 1.0pt; border-right: solid #D9D9D9 1.0pt; mso-border-top-alt: solid #D9D9D9 .5pt; mso-border-left-alt: solid #D9D9D9 .5pt; mso-border-alt: solid #D9D9D9 .5pt; background: #DAEEF3; padding: 0in 5.4pt 0in 5.4pt; height: 12.75pt;" nowrap="nowrap" valign="bottom" width="144">

2,650.00

#D9D9D9 1.0pt; border-top: none; mso-border-top-alt: solid #D9D9D9 .5pt; mso-border-alt: solid #D9D9D9 .5pt; padding: 0in 5.4pt 0in 5.4pt; height: 12.75pt;" nowrap="nowrap" valign="bottom" width="48">
#D9D9D9 1.0pt; border-right: solid #D9D9D9 1.0pt; mso-border-top-alt: solid #D9D9D9 .5pt; mso-border-left-alt: solid #D9D9D9 .5pt; mso-border-alt: solid #D9D9D9 .5pt; padding: 0in 5.4pt 0in 5.4pt; height: 12.75pt;" nowrap="nowrap" valign="bottom" width="373">

Manica Traditional Dance Secondary Schools Training Project

#D9D9D9 1.0pt; border-right: solid #D9D9D9 1.0pt; mso-border-top-alt: solid #D9D9D9 .5pt; mso-border-left-alt: solid #D9D9D9 .5pt; mso-border-alt: solid #D9D9D9 .5pt; background: #DAEEF3; padding: 0in 5.4pt 0in 5.4pt; height: 12.75pt;" nowrap="nowrap" valign="bottom" width="144">

6,169.75

#D9D9D9 1.0pt; border-top: none; mso-border-top-alt: solid #D9D9D9 .5pt; mso-border-alt: solid #D9D9D9 .5pt; padding: 0in 5.4pt 0in 5.4pt; height: 14.25pt;" nowrap="nowrap" valign="bottom" width="48">
#D9D9D9 1.0pt; border-right: solid #D9D9D9 1.0pt; mso-border-top-alt: solid #D9D9D9 .5pt; mso-border-left-alt: solid #D9D9D9 .5pt; mso-border-alt: solid #D9D9D9 .5pt; padding: 0in 5.4pt 0in 5.4pt; height: 14.25pt;" nowrap="nowrap" valign="bottom" width="373">

Talent Falls Music Instruments

#D9D9D9 1.0pt; border-right: solid #D9D9D9 1.0pt; mso-border-top-alt: solid #D9D9D9 .5pt; mso-border-left-alt: solid #D9D9D9 .5pt; mso-border-alt: solid #D9D9D9 .5pt; background: #DAEEF3; padding: 0in 5.4pt 0in 5.4pt; height: 14.25pt;" nowrap="nowrap" valign="bottom" width="144">

4,920.00

#D9D9D9 1.0pt; border-top: none; mso-border-top-alt: solid #D9D9D9 .5pt; mso-border-alt: solid #D9D9D9 .5pt; padding: 0in 5.4pt 0in 5.4pt; height: 12.75pt;" nowrap="nowrap" valign="bottom" width="48">
#D9D9D9 1.0pt; border-right: solid #D9D9D9 1.0pt; mso-border-top-alt: solid #D9D9D9 .5pt; mso-border-left-alt: solid #D9D9D9 .5pt; mso-border-alt: solid #D9D9D9 .5pt; padding: 0in 5.4pt 0in 5.4pt; height: 12.75pt;" nowrap="nowrap" valign="bottom" width="373">

Hatiite Project, Disability Art and Culture Festival

#D9D9D9 1.0pt; border-right: solid #D9D9D9 1.0pt; mso-border-top-alt: solid #D9D9D9 .5pt; mso-border-left-alt: solid #D9D9D9 .5pt; mso-border-alt: solid #D9D9D9 .5pt; background: #DAEEF3; padding: 0in 5.4pt 0in 5.4pt; height: 12.75pt;" nowrap="nowrap" valign="bottom" width="144">

6,000.00

#D9D9D9 1.0pt; border-top: none; mso-border-top-alt: solid #D9D9D9 .5pt; mso-border-alt: solid #D9D9D9 .5pt; padding: 0in 5.4pt 0in 5.4pt; height: 13.5pt;" nowrap="nowrap" valign="bottom" width="48">
#D9D9D9 1.0pt; border-right: solid #D9D9D9 1.0pt; mso-border-top-alt: solid #D9D9D9 .5pt; mso-border-left-alt: solid #D9D9D9 .5pt; mso-border-alt: solid #D9D9D9 .5pt; padding: 0in 5.4pt 0in 5.4pt; height: 13.5pt;" nowrap="nowrap" valign="bottom" width="373">

Printing Misikanzwa yaChandipa naThomas

#D9D9D9 1.0pt; border-right: solid #D9D9D9 1.0pt; mso-border-top-alt: solid #D9D9D9 .5pt; mso-border-left-alt: solid #D9D9D9 .5pt; mso-border-alt: solid #D9D9D9 .5pt; background: #DAEEF3; padding: 0in 5.4pt 0in 5.4pt; height: 13.5pt;" nowrap="nowrap" valign="bottom" width="144">

4,000.00

#D9D9D9 1.0pt; border-top: none; mso-border-top-alt: solid #D9D9D9 .5pt; mso-border-alt: solid #D9D9D9 .5pt; padding: 0in 5.4pt 0in 5.4pt; height: 15.75pt;" nowrap="nowrap" valign="bottom" width="48">
#D9D9D9 1.0pt; border-right: solid #D9D9D9 1.0pt; mso-border-top-alt: solid #D9D9D9 .5pt; mso-border-left-alt: solid #D9D9D9 .5pt; mso-border-alt: solid #D9D9D9 .5pt; padding: 0in 5.4pt 0in 5.4pt; height: 15.75pt;" nowrap="nowrap" valign="bottom" width="373">

Midlands Art and Culture Festival

#D9D9D9 1.0pt; border-right: solid #D9D9D9 1.0pt; mso-border-top-alt: solid #D9D9D9 .5pt; mso-border-left-alt: solid #D9D9D9 .5pt; mso-border-alt: solid #D9D9D9 .5pt; background: #DAEEF3; padding: 0in 5.4pt 0in 5.4pt; height: 15.75pt;" nowrap="nowrap" valign="bottom" width="144">

6,000.00

#D9D9D9 1.0pt; border-top: none; mso-border-top-alt: solid #D9D9D9 .5pt; mso-border-alt: solid #D9D9D9 .5pt; padding: 0in 5.4pt 0in 5.4pt; height: 15.75pt;" nowrap="nowrap" valign="bottom" width="48">
#D9D9D9 1.0pt; border-right: solid #D9D9D9 1.0pt; mso-border-top-alt: solid #D9D9D9 .5pt; mso-border-left-alt: solid #D9D9D9 .5pt; mso-border-alt: solid #D9D9D9 .5pt; padding: 0in 5.4pt 0in 5.4pt; height: 15.75pt;" nowrap="nowrap" valign="bottom" width="373">

Workshops on Issues of Violence Against Women and Girls

#D9D9D9 1.0pt; border-right: solid #D9D9D9 1.0pt; mso-border-top-alt: solid #D9D9D9 .5pt; mso-border-left-alt: solid #D9D9D9 .5pt; mso-border-alt: solid #D9D9D9 .5pt; background: #DAEEF3; padding: 0in 5.4pt 0in 5.4pt; height: 15.75pt;" nowrap="nowrap" valign="bottom" width="144">