Business / Your Money
Instant approval loan
02 Mar 2020 at 09:26hrs |
Views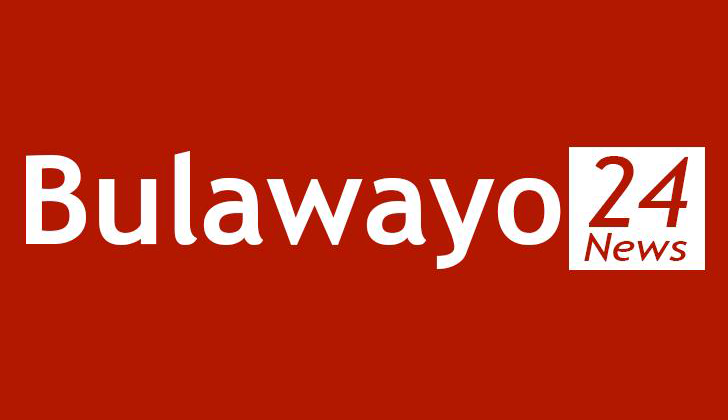 Managing your financial account nowadays has become a difficult task. An average man is hardly getting enough money to spend a good dinner night out with his family in a month. The basic needs of life have increased with modern society and modern problems.
The pay of an average middle-class family man is not increasing as per the inflation rate. There is no amount remaining at the end of the month to save for any tragedy or any personal goal. In this confined environment, if some misfortunes happen and someone needs money urgently then there is no option left other than taking the loan and returning back every month from his pay.
Many companies offer personal loans on easy terms and conditions. But the problem with them is the processing time. Even the simplest loan takes from one working day to a couple of weeks. So if you are in trouble, you have to pay the money for the operation of your wife, and you need money urgently then taking a loan is not a good option for you.
Instant approval loans are presented by the lenders. You can apply online from your mobile or personal computer. They are easy and accessible. You can get these cash loans sitting idle at home just by filing some forms requiring your personal details, your account security, your bank account details, and other confidential things.
Working of loan:
Applying for a loan: First of all, you have to give the application regarding your needs, your plan, and the payback terms. The other essentials in application form include your bank account numbers, your monthly salary, your credit report, and current bank balance. These things will decide whether you will be able to pay back the loan on time or not.
Loan Approval: The loan application process takes some time. It is reviewed by the lender. Checking all the things, the lender decides whether to give a loan or not. Typically Lenders have a business mindset. They don't think about your problems and need but their own interest and profit.
Payment: After the approval, lenders will pay you in the form of credits, a direct cheque, or transferring the money directly into your account. You can now use the money as per your wish and will.
Pay Back: Now it's your turn to pay back the money with the interest. Mostly it is periodic in the form of a monthly or yearly basis. If you are not able to pay back the money on time, this results in an increase in interest rates.
Things to consider:
1. Not instant: The tag instant is not true most of the time. you have to wait for at least one working business day to a couple of weeks for getting your loan to be approved and getting funds.
2. Short term: These are short term installment loans which you need to pay back in a short time. Sometimes people are forced to get another loan to pay back the amount of the previous loan.
3. Small loans: These loans offer a limited amount of money. Instant loans are generally termed as emergency loans also so one expects them to be small loans. You cannot do business or invest in these small loans.
4. Bad credit: Most of them present you the loan even if you have a bad credit history. It requires extra effort to gain the trust of the lender according to his terms and conditions.
5. Security: For instant loans, you don't need your home as collateral to qualify. Rather the loans are payday loans or based on your monthly salary.
6. Higher interest rate: Since you are not keeping anything as collateral so the loans are characterized by higher interest rates.
7. Other fees: There are many other hidden fees including the originating fee which is cut directly from the loan amount you receive.
Instant loan companies: Following are some of the best instant loan companies which you can look for getting an instant loan:
1. Lightstream: With definite interest rates starting from 4.99% and not exceeding 17.29%, it is one of the best choices for getting an instant online loan. It offers a payback period as stretched as 12 years. One thing which matters is the interest rate which increases also if you want to increase the payback time.
The company claims to give a unique environment for taking a loan to its customers. Even they will give you 100 dollars if you are not satisfied with their dealings at the end.
A thing which is good about this company is that it is free from extra charging fees, originating fees and other hidden fees. Getting this loan you must have at least a 660 credit score.
2. SiLoans: Loans are mostly needed by the people when there is some emergency situation and they are unable to arrange it from their own resources. But the banks and lenders take much time processing the loan. This is not the case if you choose
SiLoans
.
3. Sofi: If you need a loan and you are about to lose your job. There you will be worried about returning the loan. Here sofi comes up with unemployment protection. It means that if you lose your job and prove it that it is not lost by your fault, the company reliefs your tensions by three months increment payment.
Other competitors, the processing time is more. It takes a few days to process all your documents, approving and transacting your funds. The interest rate varies between 5.99% and 20.99%.
4. Lendingclub: Sometimes people just need a few hundred dollars. They don't want themselves to be indulged in this swamp. Lendingclub is the best solution if you are one of them. It offers as low as 1000 dollars of loan on easy terms and conditions.
It charges 1 to 6 percent originating fee of your loan amount. This fee is directly deducted from your loan amount before transacting with you. For example, you want 1000 dollars. The company will give you 940 dollars after cutting the originating fee at the rate of 6%. Interest rates vary from 6.5% to 35%.
Should I get a loan: Well if you ask honestly, it can be a good idea and it can be a bad idea depending upon your needs, savings, future plans, salary, and other requirements. If you think you can save enough money from your monthly pay to clear your loan and you have some solid reason like upgrading your home, buying a new car, emergency operation of your wife or a kid, then getting a loan is beneficial for you. But if you are taking the loan just for having a worldwide tour and your monthly budget does not allow you to save a single penny you are going into a loan swamp.
Source - Byo24News