Business / Local
Innscor, Cabs win top Excellence in Corporate Governance Awards
30 Nov 2017 at 09:41hrs |
Views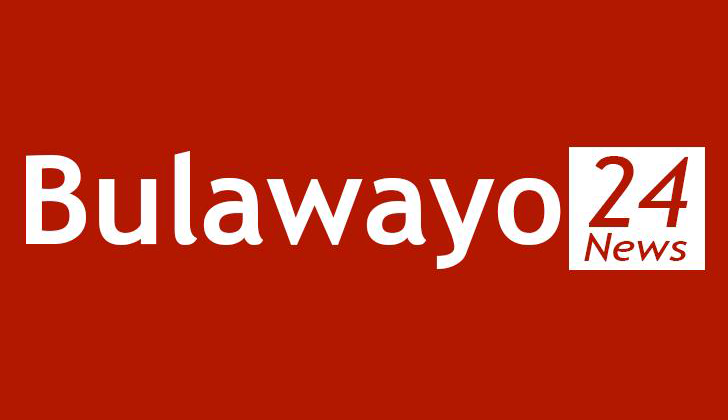 Innscor Africa was the overall listed companies winner of the Excellence in Corporate Governance Awards, while CABS was the overall banking sector winner. The Deposit Protection Corporation was the winner of the State Enterprises and Parastatals Award.
Innscor was judged the overall winner for the second year running for the Best Corporate Governance Disclosures in the listed companies category. The first runner-up was NicozDiamond Insurance Company. Turnall Holdings was second-runner-up.
CABS was judged the overall winner for Banking Sector Corporate Governance Disclosures. FBC Bank was first runner-up, while NMB Bank was second runner-up.
The first runner-up in the State Enterprises and Parastatal Awards was ZESA Holdings. The Zimbabwe Revenue Authority was second runner-up. Merit Awards were given to ZimTrade and the Industrial Development Corporation of Zimbabwe.
The awards ceremony, which is held annually by the Institute of Chartered Secretaries and Administrators in Zimbabwe (ICSAZ), took place on Wednesday evening (29 November) at the Harare International Conference Centre.
In the listed companies sub-categories, Bindura Nickel Corporation came first for Best Shareholder Treatment Disclosures. The first runner-up was Nicoz Diamond, while Innscor Africa was second runner-up. Merit awards were given to CBZ Holdings and RioZim.
Innscor Africa won the Best Stakeholder Practices and Sustainability Reporting award. Turnhall Holdings came second and FBC Holdings third. Merit awards were given to Econet Wireless and Padenga Holdings.
NicozDiamond was winner of the Best Board Governance Practices Disclosures award, with Turnhall Holdings coming second and Barclays Bank Zimbabwe coming third. Merit awards went to Axia Corporation and CBZ Holdings.
In the banking sector, CABS won all but one of the awards. It was first for Best Board Governance Practices Disclosures and Best Risk Management Disclosures, as well as winning the overall trophy.
First runner-up in the Best Board Governance Practices Disclosures was NMB Bank. FBC Bank was second runner-up. Merit awards went to CBZ Bank and MBCA Bank.
The first runner-up for Best Risk Management Disclosures was CBZ Bank. Barclays Bank was second runner-up. FBC Bank and Stanbic Bank received merit awards.
MBCA Bank won the award for Best Internal Audit Disclosures. FBC Bank came second and Agribank third in this section. Merit awards went to CABS and Stanbic.
Individual Governance Professional awards were presented to NicozDiamond's Company Secretary Gloria Zvaravanhu for the most improved rankings in the ICSAZ Excellence in Corporate Governance Awards and to Innscor Africa's Group Company Secretary Andrew Lorimer for consistently winning awards over the last five editions of the ECGA awards.
A Special Achievement Award was presented to commercial lawyer Canaan Dube for the role he played as chairman of the Project Board that came up with the National Code on Corporate Governance (ZimCode).
In his welcome remarks ICSAZ president Paradza Paradza said the institute hoped to continue to expand the awards to include all sectors of the economy.
"Beginning next year we hope to bring in rural and urban local authorities, the insurance sector and SMEs," he said.
Presenting the adjudication report, ICSAZ chief executive Farai Musamba said generally there had been a slight improvement in corporate governance disclosures with regard to shareholder treatment. However, only one listed company presented detailed disclosures on the remuneration of its directors. Most companies did not disclose detailed board member profiles in their annual reports or on their web-sites.
The balance between financial and non-financial information in corporate reporting remained poor.
"Companies continue to litter their annual reports with corporate social responsibility stories but fail to support these stories with quantitative measures of performance as required by global sustainability reporting frameworks," he said.
He said the role of the board in ensuring compliance with laws, regulations and relevant standards was assessed to be at its lowest.
Only one banking institution disclosed detailed remuneration paid to individual directors. There was an improvement in gender balance on the boards of banking institutions, especially those wholly or partly owned by the government.
Of 97 state enterprises and parastatals eligible for assessment, only 13 made their 2016 annual reports available. One state enterprise was observed to have been operating without a functional board since 2009.
"Evidence from the 2017 adjudication exercise revealed that our reporting entities are following some rigid templates year in and year out without conscious efforts to disclose relevant and reliable information to users. What the institute recognises in the ECG Awards are voluntary as opposed to mandatory disclosures.
"Any corporate board that takes corporate governance seriously should not wait for a stick to whip the organisation into doing the right thing.
"Paying lip service to stakeholder engagements and box ticking in corporate reporting are of little value to anyone," Dr Musamba said, adding that this would not bring into the country the much needed foreign direct investment.
Source - Agencies