Columnist / Zapu department of information publicity and marketing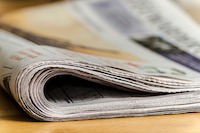 I must have been 15 years old herding cattle EMlageni near Siwubu along the Manzamnyama river in 1967. I remember the year very well. It was a very hot day and it was schools holiday. So, it was aroun...
Published: 17 May 2020 at 15:12hrs | 1321 | by ZAPU Department of Information Publicity and Marketing.
Load More Stories