Columnist / Thomas tondo murisa. chiweshe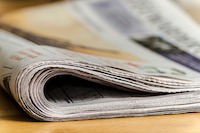 Matepatepa farming area of Bindura is well known for tobacco and maize production, racking in the much needed forex and helping feed the nation. Places like Brutton, Lilstock and Chipa along t...
Published: 10 Aug 2020 at 18:21hrs | 137 | by Thomas Tondo Murisa. Chiweshe.
Load More Stories