Columnist / Simon massey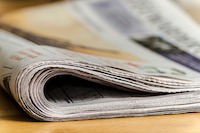 MY previous two articles have concentrated on the period of the Bush War or the Second Chimurenga, mainly because this period covers my own time growing up in Rhodesia.In this article I focus ...
Published: 10 Aug 2017 at 06:54hrs | 425 | by Simon Massey
There are many fallacies associated with the history of Zimbabwe. Let's start with one of the oldest.Rhodesia was not built on an empty veld. The fallacy that the land was empty is just that: ...
Published: 15 May 2017 at 06:53hrs | 729 | by Simon Massey
Load More Stories