Columnist / Simon barley
ZANU-PF has continued with its protracted war of attrition against the MDC Alliance and its leadership. The regime is using our erstwhile colleagues who have left us and joined their moribund regime t...
Published: 27 Feb 2021 at 08:31hrs | 826 | by Simon BarleyChalton Hwende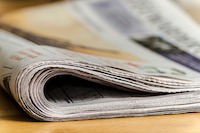 IN response to MDC Alliance defections open can of worms: The Zimbabwe democracy is based on freewill foundation. Nothing is wrong with that.The fact that former Kwekwe Central MP Blessing Che...
Published: 27 Feb 2021 at 08:30hrs | 414 | by Simon Barley
Load More Stories