Columnist / Pastor tomson dube
Siboza Business Centre my homelandThere is a lovely road that leads from Zvishavane going South to Shurugwi and finally to Gweru. That road leads you past s...
Published: 14 Apr 2020 at 22:38hrs | 1149 | by Pastor Tomson Dube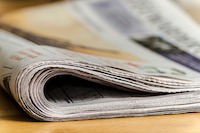 I am sure most people have read the proposed Marriages Bill of 2017, which seeks to repeal and replace the existing Marriage Act (Chapter 5:11) & the Customary Marriages Act (Chapter 5:01). ...
Published: 13 Jun 2019 at 12:06hrs | 1947 | by Pastor Tomson Dube
I am sure everyone at some point has seen the phrase: Jesus is the answer! There is no question asked but that is the phrase given as pointing to the answer. Indeed, people need the Lord and this Lord...
Published: 07 May 2019 at 12:01hrs | 2229 | by Pastor Tomson Dube
Load More Stories