Columnist / O gutu
THE second republic's thrust is to totally move away from a command economy. Moving from a command economy to a free market economy has its challenges.In the short-term and in the absence of e...
Published: 16 Jun 2020 at 09:40hrs | 538 | by O Gutu
PEOPLE with little minds do not know the difference between a constitutional democracy and a monarchy. In a constitutional democracy, leadership is by election. It is not bequeathed like in a monarchy...
Published: 26 Apr 2020 at 22:32hrs | 4441 | by O Gutu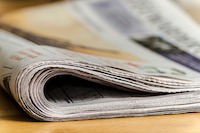 The question is, are we where we are because of sanctions or corruption? Since the year 2000, Zimbabwe spoke of the crippling sanctions to the economy. This resulted in government adopting a Look East...
Published: 18 Feb 2020 at 20:15hrs | 1234 | by O Gutu
Load More Stories