Columnist / Kudzai mubaiwa
I goT my current passport in 2016, three years after the election that ended the government of National Unity. This was also the year the government introduced bond coins and bond notes, and foreign c...
Published: 02 Aug 2020 at 09:29hrs | 808 | by Kudzai Mubaiwa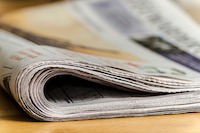 Before we start to talk in earnest about managing money, we must know where it comes from, how the ordinary person gets it. This is what we call income. You can make money in more ways than one and wi...
Published: 28 Apr 2019 at 10:45hrs | 1519 | by Kudzai Mubaiwa
Load More Stories