Columnist / Dinizulu macaphulana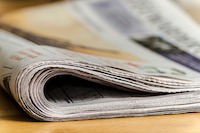 ZIMBABWE has finally arrived at its Idi Amin moment in history.This is a moment where the vulgar, obscene and grotesque performances of leaders get tragically normalised. It is a true "gods mu...
Published: 28 Aug 2020 at 07:23hrs | 1215 | by Dinizulu Macaphulana
Some sober minds must warn the present Zimbabwean political establishment. Especially the current Potestate, the Junta itself and the Commanders. The history of the world has many lessons to the effec...
Published: 15 Aug 2019 at 17:19hrs | 5600 | by Dinizulu Macaphulana
IT is with indecent haste that Vice-President Emmerson Mnangagwa has of late been seeking to flag his increasingly questionable presidential credentials and ambitions before Zimbabwe and the world. Th...
Published: 16 Nov 2017 at 06:21hrs | 6034 | by Dinizulu Macaphulana
Load More Stories