Columnist / Churchill mpiyesizwe guduza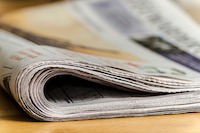 Greetings to all Mthwakazi citizens! On 2 April 2021, I brought to your attention our preparations for the establishment of the Federal Republic of Mthwakazi. In doing so, I also invited you t...
Published: 09 Apr 2021 at 18:53hrs | 839 | by Dr. Churchill Mpiyesizwe Guduza
New Year Greetings to all!As we leave the year 2020 behind and begin a new year journey in our struggle for freedom in Mthwakazi, it is important to reflect and highlight the obstacles that we...
Published: 01 Jan 2021 at 19:39hrs | 969 | by Churchill Mpiyesizwe Guduza
Load More Stories